Marion "Suge" Knight was called to a fast-food restaurant for a meeting and attacked by four people who beat the former rap music mogul through his truck window and threatened to kill him, an attorney told The Associated Press Friday.
Attorney James Blatt said the confrontation ended with Knight accidentally running two men over, killing one. The deceased victim was identified Friday as 55-year-old Terry Carter.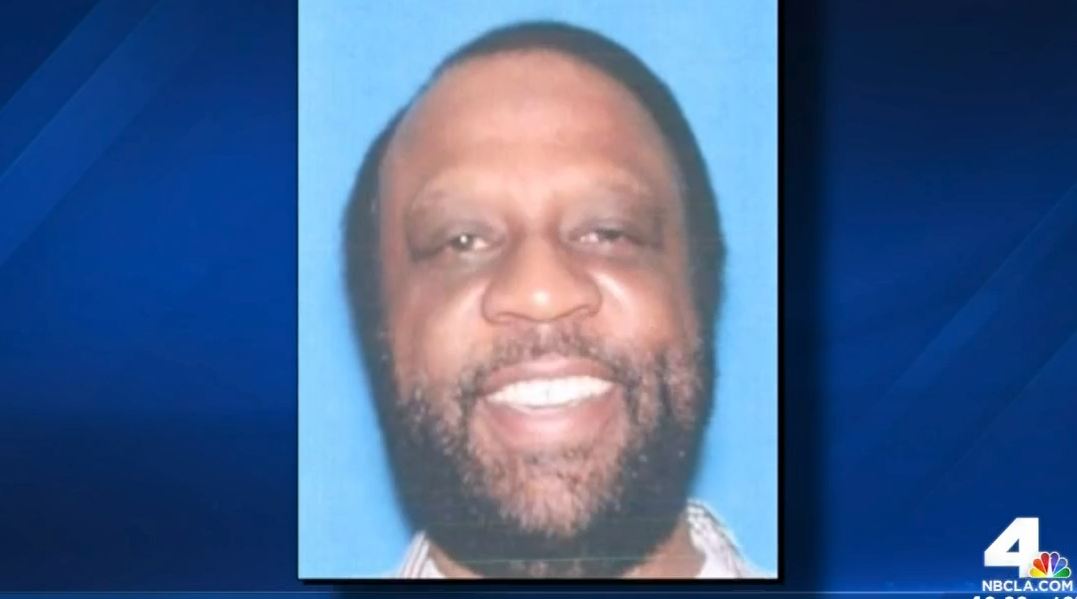 Blatt told the AP a friend of Knight's called him to Tam's Burgers in Compton about an hour after a dispute at a shoot a couple miles away for the new "Straight Outta Compton" movie. Knight was attacked as he slowed his pickup truck and fled in fear by accelerating, Blatt said.
He had no idea he had hit two men, killing Carter (pictured, right), and injuring another 51-year-old man.
Knight was booked on suspicion of murder at the West Hollywood Station at 3 a.m. and was being held in lieu of $2 million bail. He did not comment when asked about the allegations.
It appeared that the driver "drove backward, struck victims, then went forward and struck them again as he left," Lt. John Corina of the LA County Sheriff's Homicide Bureau said.
A court date was scheduled for Tuesday, but might be rescheduled, according to Knight's attorney's office. He remained in jail Friday afternoon.
Knight is awaiting trial on a robbery charge stemming from the alleged theft of a camera from a paparazzo in Beverly Hills in September. He is charged in that case along with comedian Micah "Katt" Williams.
The 49-year-old Knight, who has a long history of violence, started the label that helped solidify West Coast rap with Dr. Dre, who had been a member of the legendary group N.W.A. The label also launched the career of Snoop Dogg and had Tupac Shakur in the last months of his life.
Many of the records Knight released helped immortalize Compton, the LA-area city where Thursday's crash occurred, in hip-hop folklore as a gritty and violent urban environment, although crime there has dipped significantly there since its 1990s peak.
Toni Guinyard and The Associated Press contributed to this report.
Refresh for updates.