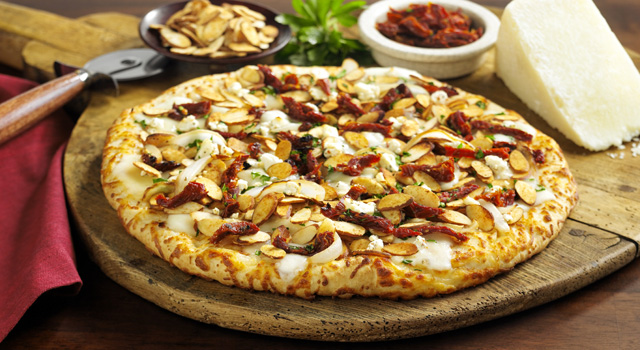 What to Know
Friday, Feb. 9
Baskin-Robbins, Roundtable Pizza, and Chuck E. Cheese have specials or deals
Have a local favorite? Order a pie to support your go-to shop
What's the word for when a really awesome event happens on a really awesome day of the week? When two things coincide in a cool way? Something that doesn't happen each year? Like, back when you were a kid, and Halloween or your birthday fell on a Saturday?
Kismet? Okay, that'll do.
But what happens when National Pizza Day, which is always the 9th day of February each and every year, intersects with Friday, we mean Friyay, the most pizza-perfect day of the week?
The Scene
What to do, where to go and what to see
We mean... There should be planes trailing banners announcing this amazing meet-up of day and food, right? Flash mobs? An ad in every magazine?
Now you know: Friday, Feb. 9 is National Pizza Day, and how you choose to honor the sauce-laden-iest, cheese-string-iest holiday on the calendar is your pie to divvy up.
But before you plan your pizza-based pursuits, best check out the specials and interesting 'zas on that special day, at spots like...
Baskin-Robbins: Yep, ice cream can be formed into a nifty pizza, and Baskin-Robbins stores will be giving away free samples of the Sweetheart Polar Pizza on Friday, Feb. 9. If you know your B-R, you're probably guessing that's a new offering, and it is, yep. If you want a sample, be at your local participating shop between 3 and 7 p.m. on Feb. 9.
Chuck E. Cheese: If you buy a large pizza, you'll score a pay-nothing-for-it large Thin & Crispy Pepperoni Pizza. Things to know? There's a code, so you'll need the code, so don't forget the code (find it here). And this offer is also good in the days ahead of National Pizza Day, and on National Pizza Day, too.
Roundtable Pizza: Call upon your local medieval-themed pizza pie shop on Friday, Feb. 9 between 2 and 5 in the afternoon, order and pay for a "Pepsi Product," and nab one "FREE original personal pizza (cheese or pepperoni)." Yum? Yeah, yum. You've got the date — National Pizza Day, which a person can never type enough — but do remember the hours, 2 to 5 o'clock.
Fat Sal's Deli: Note, and we're putting this in blinking lights, just to be sure: The following $11.99 delicacy is not on special, but it is only available for a very limited time, so if you want to try it, you might do so on National Pizza Day. For the Fat Fuhgettaboutit is an actual cheeseburger-chicken-fingers-bacon creation wrapped up in a piece of pizza, which is serving as the bread to this sandwich.
If you can't match up your Friday meals with a slice or whole pie or even the intriguing pizza-wrapped cheeseburger sandwich, be not sad: There are more national holidays ahead involving pizza, including two, count 'em, two, in September.
Ding ding ding, you're correct: We did just refer to National Cheese Pizza Day and National Pepperoni Pizza Day, two more delicious holidays which can make an eater feel like it is Friday, even if it actually isn't, with each melty bite.
Copyright FREEL - NBC Local Media