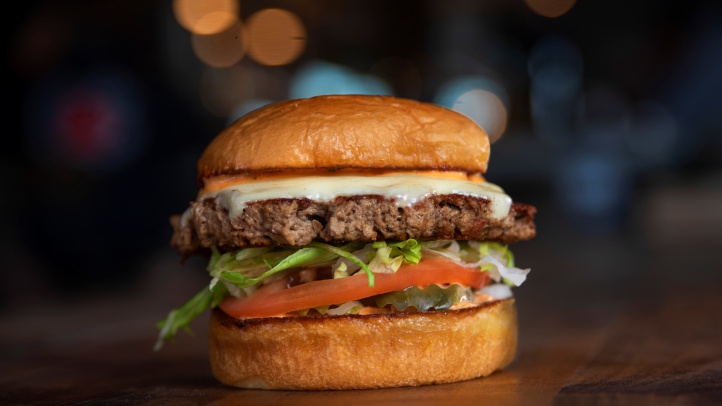 What to Know
Monday, Nov. 19
All 30+ Dog Haus locations
First 50 customers
Thanksgiving Week?
Various foodstuffs and elegant sides and pie-based desserts and a veritable shelf full of spices are on the minds of many home cooks.
It's a time of year when, yes, vittles matter more than a little, and we're plotting out dinners, and planning grocery lists, with a fervor that is especially intense.
The Scene
What to do, where to go and what to see
Which means, yes, that we're in the mood to try new foods, or foods we like and haven't had in a bit, or foods that will simply keep us truckin' as we make all of those trips to the market. Food on the brain? We have it.
And Dog Haus has a treat in store for both fans of plant-based goodies and those dine-outers looking to try something a little different but highly flavorful.
And that treat?
It's the Impossible Burger, and it is free, free, free, for the first 50 customers who order it on Monday, Nov. 19. And that's at all Dog Haus locations, too, and not just the original one, in Pasadena.
So if you're in a food-expansive, gotta-nosh frame of mind, given the time of year, prepare for a plant-based patty that has a "meat"-style texture and flavor, plus some of the flavorful fixings, too, including pickles, lettuce, tomato, onion, white American cheese, and secret sauce.
Or you can go with an Impossible Slider, which boasts caramelized onions, mayo, and white American cheese.
Of course, if you miss the chow-down giveaway, on Nov. 19, take heart, if you're an Impossible aficionado: The non-meat burgers are permanent additions to the Dog Haus menu, along with Beyond Meat sausages, another plant-based choice.
It's one of the foodie-iest weeks of the year, ahead, and Dog Haus is kicking it off with a hearty freebie of plant-tastic proportions.
Arrive at your local DH early, before hitting the market for all of the need-to-gets for your Thanksgiving menu.
Copyright FREEL - NBC Local Media