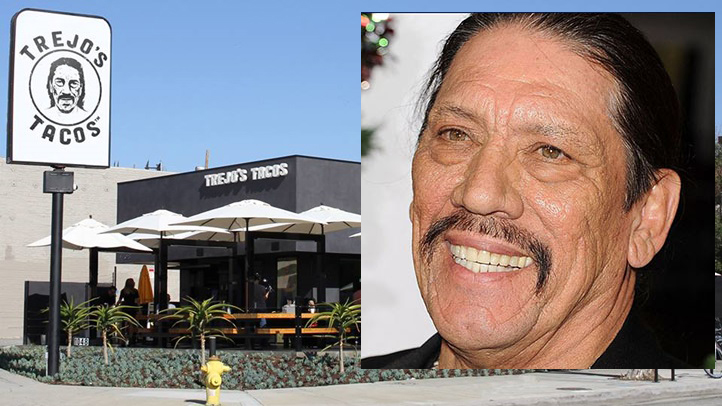 Monday, for all the heat it takes, is a weekday with a well-defined character. True, it's a day that's often bemoaned, but no one can deny that Monday has some major presence when it comes to pondering its significant stature among the other days it neighbors.
One of those neighbors is, of course, Tuesday, which doesn't quite have Monday's wide fame, but it does have something else in its corner: tacos. Toodle by any taqueria on the second day of the week and you're apt to find a deal on tortilla-wrapped, meat-savory, vege-packed noshables.
Joining that bite-tastic brigade is Trejo's Tacos, actor Danny Trejo's La Brea Avenue recently opened venture. Beginning on Tuesday, Sept. 27 the eatery will be hosting Taco Tuesdays, which includes a beverage and multiple tacos (as every classic Taco Tuesday event tends to offer).
The Scene
What to do, where to go and what to see
The tacos? Choose a trio. The picks are Black Pepper Tofu and Rainbow Cauliflower, Grilled Achiote Chicken, Carnitas with Grilled Pineapple, Steak Asada, and Brisket.
The drinks? You can go with a soda or something from the brew, vino, marg menu. The price goes up a bit — it's $12 if you go for one of those selections — or ten bucks if you sip a soft drink alongside your tacos.
That's it: A tenner for three street tacos and a cola or other soda. That's Taco Tuesday in a nutshell, or tortilla, if you prefer, and it is now available weekly at Mr. Trejo's spice-yummy outpost.
A place that's gotten plenty of buzz in recent months, and now has its own taco truck.
Is Tuesday's profile on the rise? Thanks to tacos, and the taco-related discounts to be found, the second day of the week continues to be a day to anticipate.
Copyright FREEL - NBC Local Media