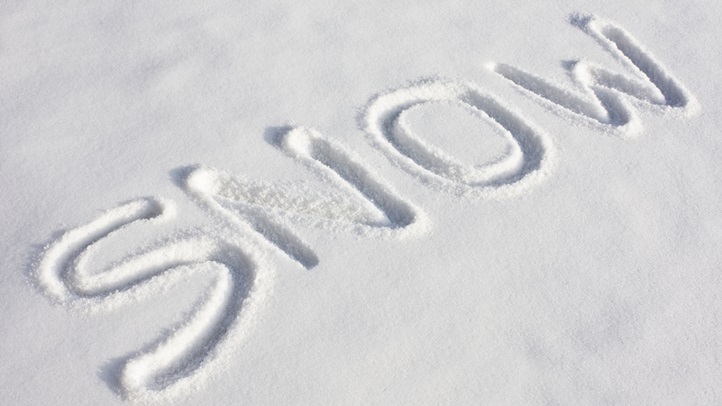 It never rains in California, or so says the iconic song, but when it snows, you can bet everyone'll take a million photos/call their mom/dig out the mittens/run outside yelling "it's snooooowing" for all the neighborhood to hear.
And snow it does here, very, very occasionally (January 1949 being the oft-cited, can-you-believe-it example, but there are a few others of frosty note).
Which all leads to this obviousness: We need to create and/or import our snowflakes should we want to engage in the snowplay that's common around much of the country come winter.
The Scene
What to do, where to go and what to see
Snow! Day LA will give those longing to mitten-up just that wintry experience when it debuts at The Old Lodge near Dodger Stadium. Blow warm breath into your hands and prepare for "9 acres of winter wonderland," a wonderland that includes a multitude of PowderPak snow-tubing lanes, lanes with monikers like Arctic Fox and Polar Penguin.
Food trucks'll be nearby, to provide flake fans with hearty sustenance, and a Snowman Forest shall treat visitors to an "interactive light show." For those who want to document the occasion for their various sites, a "giant inflatable snow globe photo booth" will be on the grounds, so dig out your cutest reindeer-eared knit cap.
The adult beverages may be found at the Penguin VIP Lounge, which is also the place where visitors may pick up a onesie snuggie. (Winter must be on the way, if the concept of "onesie snuggies" is again entering the wider social conversation.)
The kick-off ticket price? Twelve bucks, and you can buy now. Opening date? That's Nov. 10 (and it is sold out). The listed dates run right up to Christmas, or nearly, with some days off. That means the final chance to tube it up within LA city limits is Thursday, Dec. 23.
What are the chances it will really actually snow-snow while you're tubing nearing Dodger Stadium? As mentioned, honest-to-Frosty flakes have fallen upon sunny Southern California in the past.
But maybe that Snowman Forest is enchanted? And all of those twinkly lights will summon a rare snowy event for almost-never-snowy Los Angeles?
Maybe, mitten mavens, maybe. Maybe.
Copyright FREEL - NBC Local Media