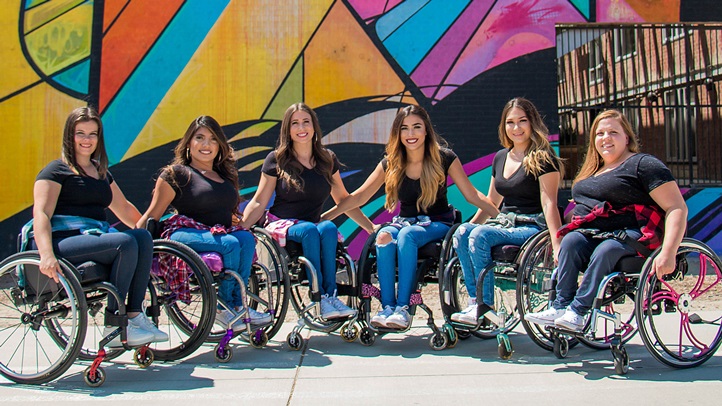 There are many fantastic diving programs in the world, and take-the-plunge organizations, too, but few rock quite as hard as Diveheart. The Illinois-based foundation's purpose, "...to provide and support educational scuba diving programs that are open to any child, adult, or veteran with a disability," is at the center of its magnificent mission, a mission that includes programs built around the "forgiving, weightless wonder of water."
Of course, the wonder of H2O is much on display, each and every day, at The Aquarium of the Pacific, and that Diveheart (and Diveheart's founder Jim Elliott) would pay a visit to the Long Beach destination as part of the aquarium's annual Festival of Human Abilities makes perfect, and perfectly awesome, sense.
The weekend-long festival, which will take place on Saturday, Jan. 28 and Sunday, Jan. 29 (both inside and around the aquarium), includes not only diving demonstrations but a host of art-making sessions, musical moments, and chances for visitors "...to learn unique adaptive skills taught by artists and other experts with disabilities."
The Scene
What to do, where to go and what to see
The Love in Motion Signing Choir, a dynamic performance by Straight Up Abilities, an Infinite Flow wheelchair dance arrangement, a hip hop wheelchair dance presented by The Rollettes, mariachis, a service dog demonstration, and more presentations fill up the busy and bountiful weekend calendar.
Andrew Skinner of the Triumph Foundation, which is devoted to people with spinal cord injuries," is the honoree of the 14th annual Festival of Human Abilities.
Want to catch a vibrant hip hop show, hear some gorgeous vocal stylings, see the Diveheart "Imagine the Possibilities: Learning to fly through SCUBA" program, or participate in one of the many workshops on the roster?
Peruse all of the goings-on just ahead, and prepare to pay general admission to the aquarium (and no extra fee). That does indeed mean that the festival's classes, which run about 45 minutes, are all free to join, so sign up when you arrive at the aquarium and discover, connect, and celebrate human abilities across a wide range of artistic pursuits.
Copyright FREEL - NBC Local Media