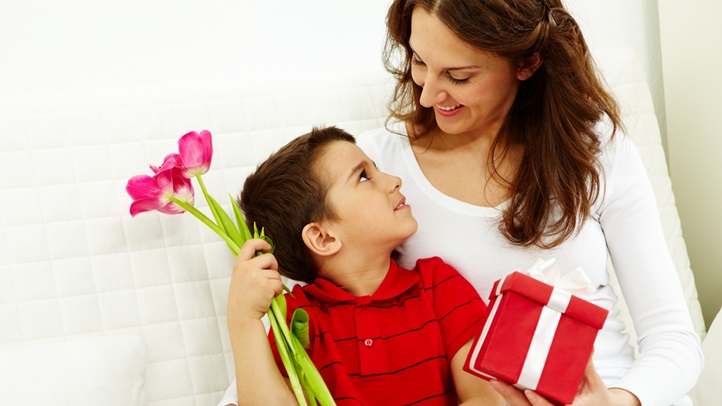 Happy Mother's Day: Selecting the absolutely splashiest, sweetest, most offbeat, most elegant, most outdoorsy outing and/or brunch for your amazing mom? We mean... the choices are choice, around Southern California, but so plentiful. There are lots of brunches to eye, but also some family-cool to-dos, like a gardening afternoon at CAAM, the Irvine Park Railroad train, and an annual happening at the Gibbon Conservation Center on Mother's Day Eve. Want to peruse a few ideas to jumpstart your awesome itinerary? Start here. (Mother's Day is on May 13).
...A Tutta Pizza! Let's be as frank as cheese can be deliciously stringy: There are some days we fully devote to pizza, not because we're trying, but rather it is what we'd like to eat morning, noon, night, and a little later that night, too. But this special happening, which is on Mother's Day, yes, May 13, is an afternoon of pizza-making demos, talks, and plenty of spots to buy some pie. You'll need to buy a ticket, and peruse all of the chefs heading for the Hollywood Palladium, and while it isn't specifically a Mom's Day event, it might be a fun one for you and for her.
More Foodie Festiveness: It's Smorgasburg Fried Chicken Day at Santa Anita Park, so swing by for some savory eats on Saturday, May 12 (there's a full-on Fried Chicken Crawl Package, oh yeah). The Grand Central Market Cookbook debuts on Saturday, May 12, and the Broadway landmark will hold a host of demos and other special events to celebrate. And the BBQ & Beer Festival, from the people behind the California Beer Festival, is set to sizzle on Friday, May 11 and Saturday, May 12. Each day has a particular emphasis, so read all.
The Scene
What to do, where to go and what to see
BoldPas: The name is the first charming giveaway: Yep, this is in Old Pasadena, meaning that you'll be strolling by shops, restaurants, and all sorts of spots that are mighty stop-and-stay-awhile-ish. But you'll also want to linger by the outside art installations, and may snap a photo or two. It's all free to see, on Saturday, May 12, it's on for eight hours, starting at noon, and live painting'll be afoot (as well as other festive, art-forward details and happenings). Call upon the historic district for a pay-nothing dip into great, large-scale art.
Echo Park Craft Fair: A spring affair plummy with pretty earrings, textiles, bags, artworks, and everything that's original and memorable and displayable? It shall flower, with the beauty and tenacity of a rose, at the Mack Sennett Studios on Saturday, May 12 and Sunday, May 13. A fabulous fair to cover with your mom, for sure, if she loves such lookie-loo-ing (as well as meeting artisans), or a great way to find that perfect last-minute scarf or necklace for her, before you meet up on Sunday. It's as sweet and as stylish as lemonade served in a handsome, earthenware pitcher, this fair, so buy your ticket and go, go, go.
Copyright FREEL - NBC Local Media