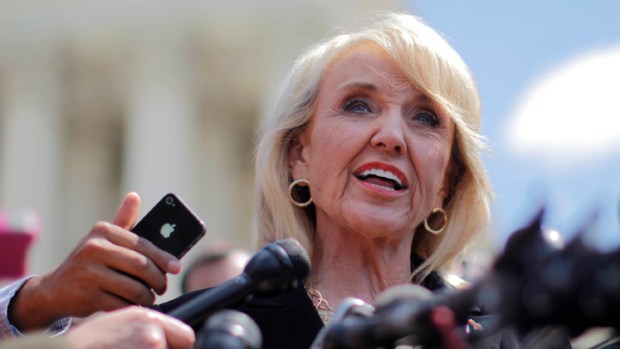 AP
Arizona's Gov. Jan Brewer announced that Apple will be building a manufacturing plant in Mesa, Arizona, which will bring a total of 2,000 jobs to the region.
"Apple is indisputably one of the world's most innovative companies and I'm thrilled to welcome them to Arizona," Gov. Brewer said in a statement. "Apple will have an incredibly positive economic impact for Arizona and its decision to locate here speaks volumes about the friendly, pro-business climate we have been creating these past four years."
The plant will create 700 manufacturing jobs and 1,300 jobs in construction and management, according to the report. Apple will also be building "a new solar power grid" to help power its operations. In addition to the manufacturing facility, Apple will be constructing new solar and geothermal sources to power the new plant. No date for the facility's opening was announced.