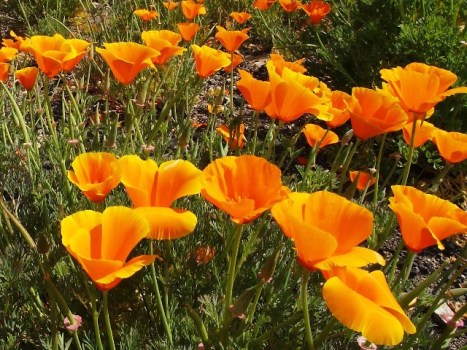 Getty Images
Volunteer on Saturday, April 16 at a California state park.
STATE PARK LOVE: Earth Day is just ahead, and several 2011 celebrations are in the works. But if you feel like sweaty, hands-dirtying action is more your cup of tea, there is a way to honor the day and lend a hand at our state parks. The California State Parks Foundation has put out the call for Saturday, April 16 volunteers, and there's still time to register. (About a day or so as of this typing.)
FIND YOUR WORK: So, what park is close to you, and what do you want to do? Here's the project list. Some 40 native trees will be planted at San Buenaventura State Beach, and more planting and vegetation clearing (non-native vegetation, that is) will go down at Baldwin Hills Scenic Overlook. You'll want details, and you'll want to register ahead of time. Seeing Earth Day in action, especially when it comes to the upkeep of our state parks, is a pleasure indeed.