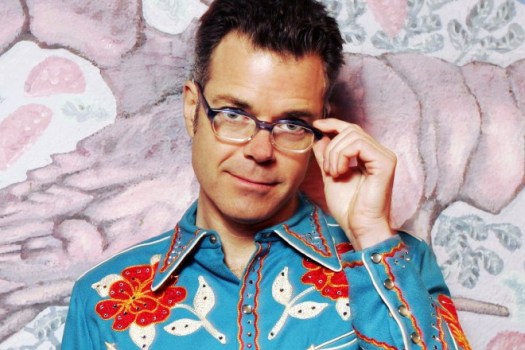 Charles Phoenix
Charles Phoenix presents his Retro Slide Show Tour of the USA in Palm Springs on Feb. 25, 2011.
PHOENIX FUN: Palm Springs may be on the way to Phoenix -- well, driving east on the 10, anyway -- but Charles Phoenix is stationing himself at the Riviera Palm Springs on Friday, Feb. 25. The historian-entertainer is one of the headliners of Modernism Week, the 11-day celebration of all things mid-century-building-and-design-ish. Mr. Phoenix, however, will not be leading any house tours, but rather a grand slide show filled with jokey bits and vintage photos showing our grandmas and grandpops on the road.
ROAD TRIP: While Mr. Phoenix appears regularly around LA and Orange County, we like the idea of his Modernism Week appearance. Mid-century is certainly one of the unstuffiest of styles, and including a comic look-back is definitely in the theme. Good on ya, MW. And good on ya, Charles Phoenix. Tickets are $25.