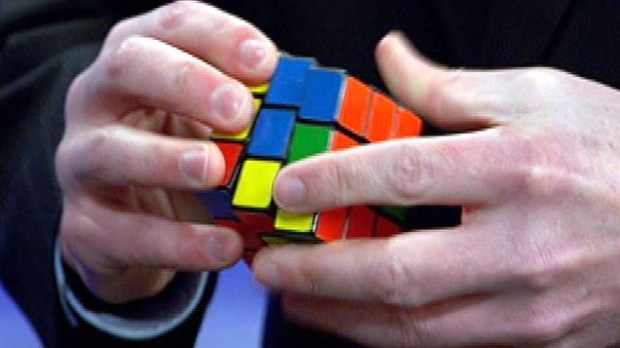 Rubik's Cube
The best Rubik's Cubers in the world go puzzle-to-puzzle in Las Vegas from Aug. 3-5, 2012.
WHAT'S YOUR NUMBER? How many turns can you make on a Rubik's Cube before you have to begin backtracking to the very beginning lest you jumble the whole thing up? We're at, oh, about six turns, although our younger self might have gone as high as twelve. It's tricky, is the deal, and it isn't called a brain teaser for nothing. But what about having to go extra fast? What about doing it with just one hand? And, hello, could you solve a Rubik's Cube while blindfolded? Those are just some of the challenges that contenders will face at the Rubik's Cube U.S. Nationals. The square-shaped excitement is going down in Las Vegas from Friday, Aug. 3 through Sunday, Aug. 5, and, nope, you don't need to participate if you only want to watch.
THE DETAILS: The Rubik's mania is going down on The Strip at the Riviera. There are a whole bunch of categories involving the areas previously mentioned, but bet quite a few spectators will turn up for the blindfolds. We're also keen to see the mosaic that is planned during the event: teams will use 300 cubes to form, what else, Las Vegas. Are you cheer by the Rubik's Cube's staying power? Clearly any article that begins "The Rubik's Cube is back!" doesn't realize it never really went away.