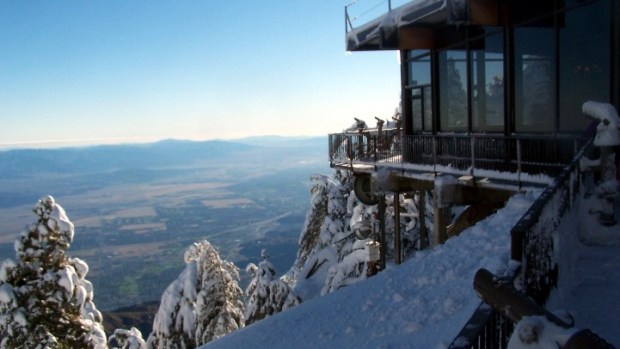 Palm Springs Aerial Tramway
When will the snow first fall at the Palm Springs Aerial Tramway? A correct guess could win you a quartet of tickets.
SNOW TIMES: Thoughts of snow? It's still officially summer, right? For a few more days, at least. But thoughts are turning to flurries up at the Palm Springs Aerial Tramway. The sky-high attraction is ready to kick off its annual "Snow Guessing" contest. It's not a complicated competition, but you should have a nose for the weather, or at least be very lucky. The upshot? Predict when "the first measurable inch of snowfall" will land at Mountain Station. Maps out? And pencils? Rulers? Weather charts? Good. The contest kicks off on October 1 (so look for more info on the tram's site around then). And there will be multiple winners, too; first ten correct guessers get four tram tickets. Nothing to sniff at.
SEPT. 26 REOPENING: The tramway has been down for maintenance, but it'll reopen on Monday, Sept. 26. Just in time for some nice autumny times up the big hill. And soon, the cold white stuff. Winter in Southern California? It's not all bikinis all the time. (Now, if you want to wear a bikini on San Jacinto in January, that's your choice, but we would advise against it.)