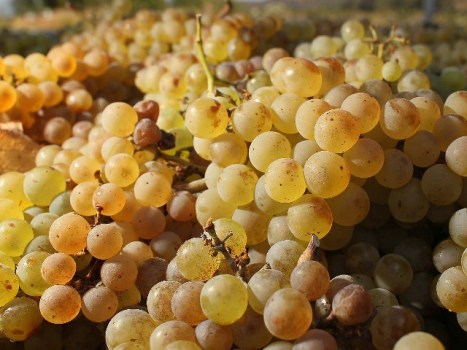 Getty Images
The Lodi Grape & Harvest Fair runs from Thursday, Sept. 16 through Sunday, Sept. 19.
LODI AND "LODI": Is something mystical musical happening afoot? The annual Lodi Grape & Harvest Festival is opening on Thursday, Sept. 16, the very same day that Creedence Clearwater Revisited is playing the Los Angeles County Fair. (The band may very well play "Lodi," a song you, as a Californian, likely know a little of, if not all the lyrics.) The planners of the Grape Festival and the bookers of the band probably didn't plan that special connection, but we'll take special connections where we can find 'em.
LODI GRAPE & HARVEST FESTIVAL: If you're not headed to Pomona for a little CCR, but rather points north, the Lodi fest is running through Sunday, Sept. 19. It is truly carnival-y -- think rides and booths and other fair-ish delights -- but there is an emphasis on all of the good things grown around the San Joaquin region. Those good things include grapes, but then you probably knew that, as you certainly know about Lodi's extensive winery collection. Could you do the carnival one day and a winery or two the next? Stuck in Lodi is a lovely thing indeed.