El Monte Rape Suspect Sought by Police
Detectives have been searching for the man since the night a female cashier was raped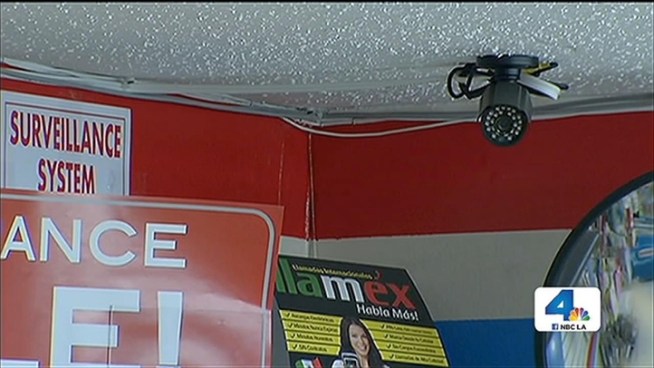 The owner of an El Monte convenience store is speaking out after one of his employees - a female college student - was trapped and raped inside the store while she was closing up the shop. Police are asking for the public's help in finding the man they believe is the rapist. Kate Larsen reports from El Monte for the NBC4 News at 11 p.m. on Tuesday, Oct. 22, 2013.
Police are seeking the public's help in finding an 18-year-old man who allegedly raped a college student as she was finishing her night shift at a convenience store over the weekend, El Monte police said Tuesday.
The suspect, Joseph Leo Amaya, allegedly blocked the exit of the Peck Mini Mart and dragged the helpless woman to the back of the shop and raped her on Oct. 19, according a news release by the El Monte Police Department.
Amaya has a tattoo on his right forearm that reads, "EMF" and possibly another tattoo on his neck. Police identified him as a gang member who is considered "dangerous."
Store owner Jay Holman told NBC4 the victim was working at the mart to pay her way through college.
"I am hearing she is doing better and healing," Holman said.
He helped police identify the man with the store's extensive surveillance camera system.
"I had to watch the incident over and over again. The images are graphic," Holman said. "I wouldn't wish that on anyone."
Police urged anyone with information to call El Monte Police Detective David Avalos at 626-258-8842 or Crime Stoppers at 800-222-8477.
NBC4's Kate Larsen contributed to this report.
More Southern California Stories: