Activists Walk Out of Immigration Meeting
Tuesday, Aug 16, 2011 | Updated 7:22 AM PDT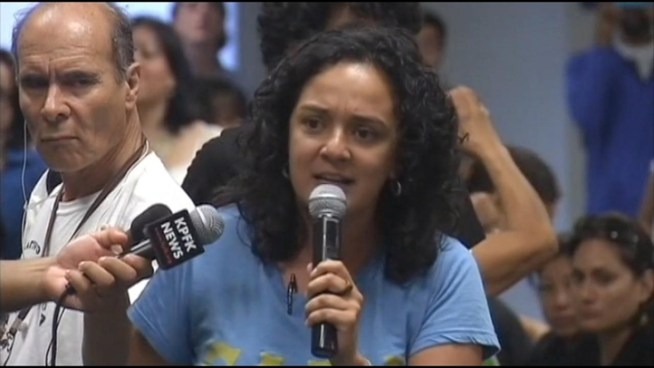 Robert Kovacik and Fabian Rodriguez
A public hearing on a federal program designed to root out dangerous illegal immigrants brings out vocal critics.
An estimated 200 people walked out of a public hearing Monday night on a controversial federal program called "Secure Communities."
The program is designed to help Immigration officials identify dangerous illegal immigrants by giving agents access to the fingerprints of people arrested on unrelated crimes.
After a speaker challenged the two task force members leading the session to resign in protest, immigrant advocates attending the meeting Monday night got up and left, urging the public to follow.
The crowd chanted, "Resign from the task force" and held signs that read "Stop Ripping Families Apart."
About 50 people remained and a smaller, quieter meeting continued.
The task force, assigned with making recommendations for changes to the Secure Communities program, is holding several meetings across the country to gain public input.