Man Burned in West Hills House Fire
A man suffers burns to over 60 percent of his body in an early Thursday fire. Three others escaped unharmed.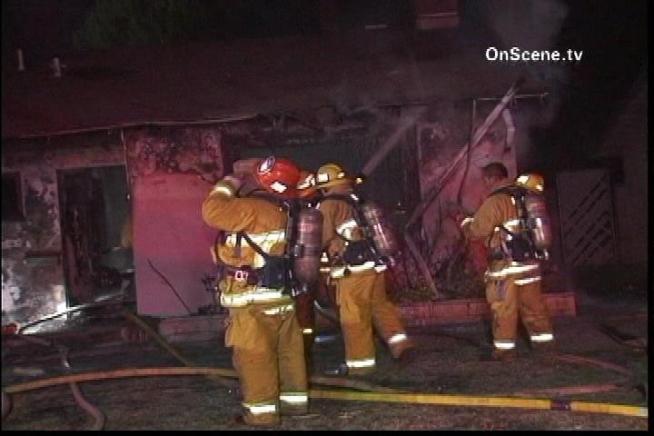 Los Angeles firefighters battle a blaze at a house in the 6500 block of Sheltondale Avenue in West Hills on Thursday, Jan. 12, 2012.
A 53-year-old-man was in critical condition and three others escaped unharmed on Thursday in a West Hills house fire, authorities said.
The fire was reported at 3:14 a.m. in the 6500 block of Sheltondale Avenue. It was put out within 20 minutes.
The victim suffered burns to 60 percent of his body, including to his his torso, face and airway, said Los Angeles Fire Department spokesman Erik Scott. He was taken to the Grossman Burn Center where he was listed in critical condition.
Fire investigators were trying to figure out what caused the fire. Firefighters found no evidence of working smoke alarms in the 1500-square-foot home, Scott said.
Follow NBCLA for the latest LA news, events and entertainment: Twitter: @NBCLA // Facebook: NBCLA