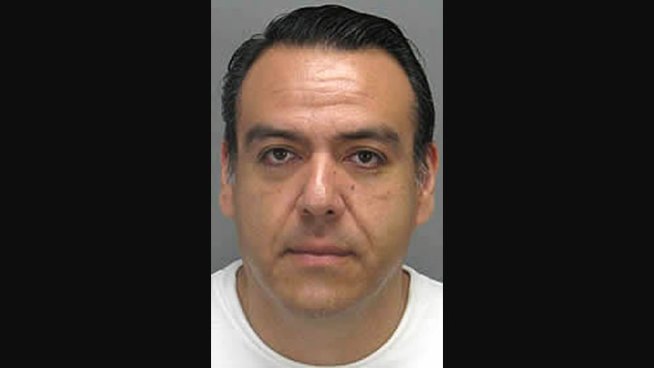 Omar Gomez, a deputy with the Riverside County Sheriff's Department since 2007, was arrested this week on drug and gun charges.
A Riverside County sheriff's deputy is on paid administrative leave after being arrested on drug and gun-related charges for alleged off-duty illegal activity.
Deputy Omar Gomez, 42, was released from custody Thursday, a day after he was arrested in Palm Springs, according to the county's jail records website.
He was charged with one felony – having a loaded firearm while under the influence – and a misdemeanor each for having drug paraphernalia and for having a syringe.
The Riverside County Sheriff's Department announced Gomez's arrest in a press release Friday.
A deputy assigned to the Robert Presley Detention Center, Gomez has been with the department since 2007, the release stated.
The investigation into Gomez was conducted by the sheriff's Special Investigations Bureau after department officials learned of allegations he was involved in illegal drug activity during his off-duty hours.
The department said no further information would be provided due to the "ongoing criminal and administrative investigation."
Gomez is due in court in Indio on Oct. 31.