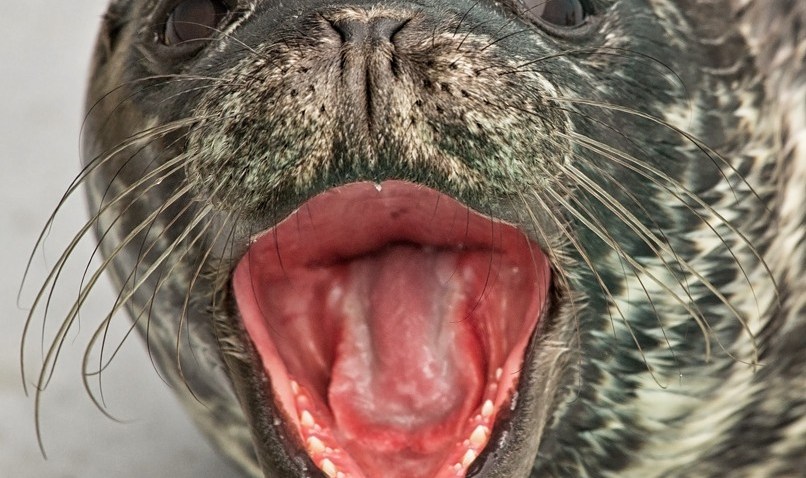 When visitors to SoCal ask our recommendation on how to best maximize a whale watching trip, we always advise one thing: Give it up for the harbor seals.
We know, we know: They are not whales. (Spoiler alert.) You're on a boat to see some of the largest mammals on earth, not to admire the bewhiskered, wave-diving denizens that can crowd our harbors, hence their name.
But we're forever amazed by the harbor seal, because it is a seal, playing just offshore, and just because it isn't a whale shouldn't negate the fact that it is a wonderful sight.
An even more wonderful sight, if you're lucky enough to come across it, is a harbor seal pup. Pups grow up, so they're not as common near our shores as the big'ns, but the Aquarium of the Pacific has a baby, and that baby has a special designation: She's the first harbor seal pup born at the Long Beach institution.
The pup's name was announced on Tuesday, Aug. 21 -- it's Bixby -- which is the same day she joins the Seal & Sea Lion Habitat. Meaning if you want to see a pup up close, now is the time, before she grows.
Bixby, by the way, sprung from a "city-wise" Long Beach naming contest. Well done, Long Beach. She was born on April 26 and has been behind-the-scenes spending some bonding time with her mom, Shelby.
Follow NBCLA for the latest LA news, events and entertainment: iPhone/iPad App | Facebook; | Twitter; | Google+; | Instagram; | RSS; | Text Alerts | Email Alerts
Copyright FREEL - NBC Local Media