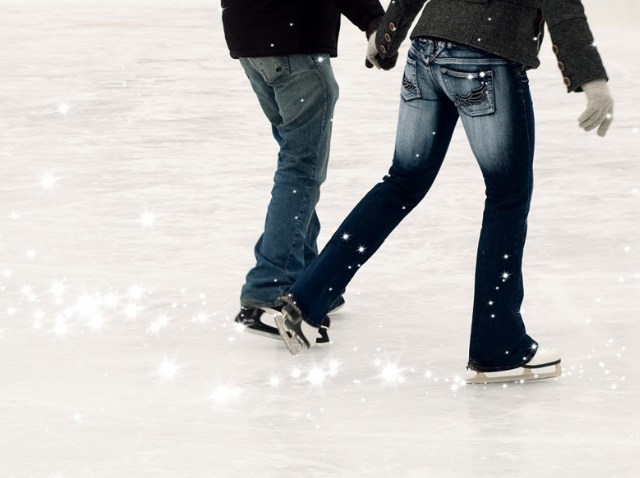 It's romantic, it's brisk, it's ice skating, it's November?
Santa Monica has, in years past, been the first out of the door -- or maybe out onto the rink is a better way to say it -- in terms of greeting the chilliest season of the year.
Maybe it's those brisk ocean temps or foggy nights. Or that the shops along Third want to get the holiday season moving. Or maybe it is that people used to balmy sunshine cannot. Wait. To. Skate. Whatever the reason, ICE at Santa Monica is now open at the corner of Arizona and Fifth. If you don't know the area you should note that this location isn't right on the Promenade but about two blocks east.
The rink stays open way past dark, making it the perfect date-night outing. In fact, it could be part of an entire day: Cirque du Soleil's Kooza down at the Pier first, then onto the ice.
Admission to the rink is $10; no need to own your own, you'll be able to rent a pair with admission. ICE will be open through January 31, 2010. Yes, we are now writing 2010, and we can't quite accept that yet.
Copyright FREEL - NBC Local Media