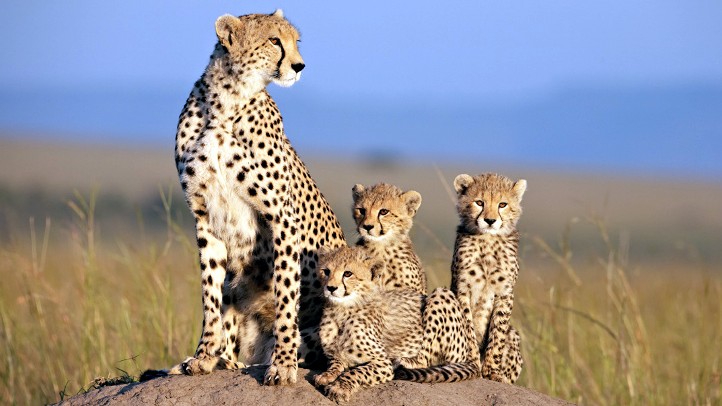 If you saw "Oceans" or "Earth," you saw nature filmmaking at its zenith. What scene or shot sticks with you? The elephants? The whales? Those thousands upon thousands of white birds caught in a single dramatic shot?
Now Disneynature is focusing not on the entire planet, nor the waters that mostly cover it, but rather the big cats. "African Cats," which is narrated by Samuel L. Jackson, tells the story of lion cub named Mara; cheetahs are also featured in the film. Count on plenty of dramatic moments, and sweeping vistas, and, yep, tumbling cubs at play.
The El Capitan is screening "African Cats" along with a special surprise; the Wildlife Learning Center will be at each show, along with "a handful of exotic animals in their care." No cats are mentioned as attending, but count on audience-based oohing and aahing. The Center does have over 70 species of wildlife in its care.
An added bonus: If you do want to go, going opening week means money donated to Save the Savanna. Disneynature will make a donation for every ticket sold from April 22 through 28.
Copyright FREEL - NBC Local Media