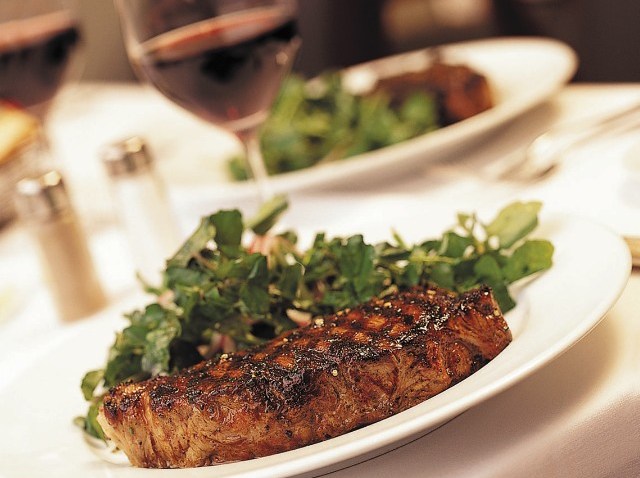 Your job: Get to the restaurant. Our job: Help you order. This week, NBCLA's Eat This journey takes us out for...
Oak Wood-Grilled Filet Mignon: If you're a serious steak fan, you're probably a wood connoisseur as well. And while the hickories and the mesquites boast their own rich notes, we like an oaky mildness come the last days of summer.
Who's serving it: Nick & Stef's Steakhouse downtown.
What's the occasion? It's the 10th Anniversary of the Joachim Splichal steakery, and the restaurant is featuring a special tasting menu through November.
What else is on the menu? A classic Caesar, pan-roasted organic chicken, salmon, and lemon meringue pie are among the choices. And the famous pureed JBS potatoes, a creamy-good Nick & Stef's staple.
Price: $39.95 for three courses (tax/tip additional)
Impress your date: Close-ish to a million -- well, 912,500 -- steaks have been served at Chef Splichal's restaurant over the last decade. Might break out that little factoid while you're milling in the waiting area. Shows you studied up.
Copyright FREEL - NBC Local Media