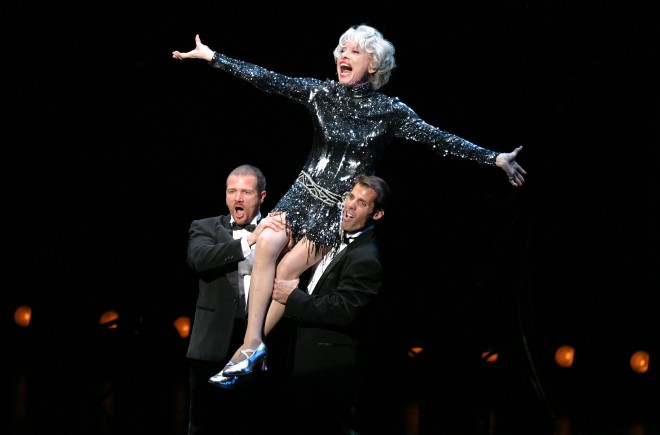 CAROL CHANNING: We're frequently bemoaning the lack of "oomph" in modern times. Not that we have much of that special quality X ourselves, but we can strive, and it helps our striving when we see actress/singer/dancer/performer Carol Channing in, well, anything. She's always got a galactic smile, sequins catching every footlight, a shimmy-short evening gown, and tousled hair that looks like she might have just been wearing a top hat (likely). Her fans are hardcore -- they'll follow Carol to the last cabaret stage on earth -- but they don't have to go too far on Monday, March 2 and Tuesday, March 3. She's at the Magic Castle for a special engagement, telling tales, breaking into a few ditties, probably winking at people in the crowd and making 'em blush. Even just thinking about her makes us want to dress it up a little for a Monday, even if we're just running out for milk... 7001 Franklin Avenue, Hollywood. 323-851-3313 x336
More ways to throw some glitter on the first, can't-stop-yawning weekday...
The Bea Hive Ballroom offers a free! free! free! class in swing on Monday night, March 2, at 6:30PM; strut out those workaday blues. Sip something velvety and dry and Italian at a Tre Bicchieri tasting in Santa Monica, also on March 2. Take in a night of film (theme: found footage) from Bruce Conner at REDCAT; Dennis Hopper is scheduled to appear.
Copyright FREEL - NBC Local Media