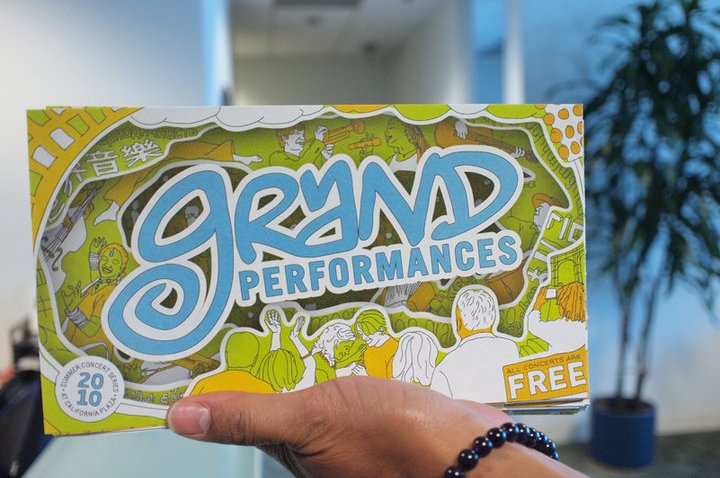 There's something about seeing the late-day sun setting against all of our iconic skyscrapers.
And there's something about watching that sight while waiting for a play or concert to begin. And there's something about waiting and gathering together with other Angelenos for the summertime Grand Performances series. A happy mood in a good place.
Grand Performances, which strives to "reflect the best of global culture and inspire community among the diverse peoples of Los Angeles," will celebrate its quarter-century birthday in a year, which says something. And that something is that this free cultural gift is a summertime classic that's here to stay.
The 2010 opening night is Friday, June 4. The Cornerstone Theater Company's "3 Truths" is the opener.
Films, talks, and performances from bands like Nortec Collective and Turtle Island Quartet are ahead. Eye the full calendar.
Copyright FREEL - NBC Local Media