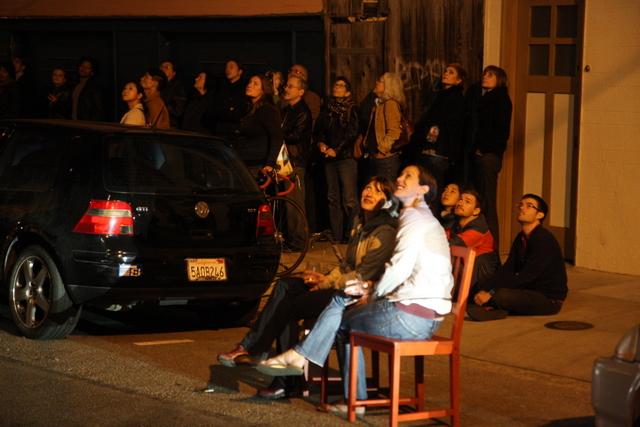 LE QUARTER CENTURY: Anecdotal observances are just that -- casual thought-shares of a personal and experiential nature -- but something has been flittering at the edges of our consciousness for several months now. And it is this: Why are so many major festivals and cultural to-dos around Southern and Central California celebrating their 25th anniversary, or nearly, give or take a year or two on either side? Late 1980s, were you especially celebratory or was there a more festive spirit in the air? This is one for the socializing sociologists, perhaps. (There are sociologists who just focus on socializing and parties and celebrations and why we have them, yes?) The Long Beach Bayou and Blues Festival marked its 25th a few years back, and a number of other majors are right in that range. Including the Santa Barbara French Festival, one of the state's largest Bastille Day gatherings.
POODLE PARADE: The full weekend at Oak Park puts the emphasis on entertainment -- you'll probably see a can-can dancer or deux -- as well as food (think wine, Orangina, crepes, more wine, more crepes, and Creme de Calisson ice cream, which is being created just for the fest). But the most famous bit of it has to be the Poodle Parade and its popularity isn't hard to figure out. One? Poodle Parade, right? And two, single-breed parades aren't all that common. Which leads us to this revelation: You don't need a Poodle to enter, just a pup that is dressed in some magnifique costume.
LE DATES: Saturday, July 13 and Sunday, July 14. Admission? Free. You? Feeling your ooh-la-la-iest, and pondering why so many of the Golden State's larger soirees are all around their quarter-century birthday.
Copyright FREEL - NBC Local Media