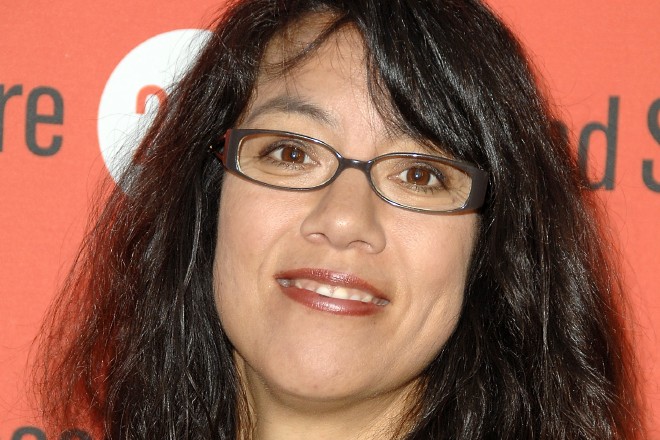 "Mother on Fire" author Sandra Tsing Loh is one of those rare writer/performers who broke out of LA and yet remains truly part of LA (so many people seem to land hard in one world or the other). Henry Alford doesn't live here, but we won't hold that against him. After all, the man won a Thurber prize and boasts a bone-dry drollness that we thought was long dead. Oh, while we're thinking of it -- Alford wrote a piece years ago about trying to get his headshot into various local businesses in New York. If you have a headshot, you must find and read this hilarious essay at once (in fact, it's in his book "Big Kiss").
We're very happy that the two talents are getting together at the library -- brainy, like them -- to talk about aging, life, wisdom and all that important stuff (the themes of Alford's most recent book). Sandra Tsing Loh's father will be joining the conversation as well.
Word on the library site is that attending the now full-up evening is a standby situation only. Ring the ALOUD line for details on possibly nabbing some of those tickets (note: you'll need to show early).
BTW, still loving on The Loh Life. Tsing Loh's site links to it, if you've never listened...
Sandra Tsing Loh and Henry Alford in Conversation
Tuesday, January 27, 7PM
The Richard Riordan Central Library, 630 W. Fifth Street, Los Angeles
213-228-7025
Copyright FREEL - NBC Local Media