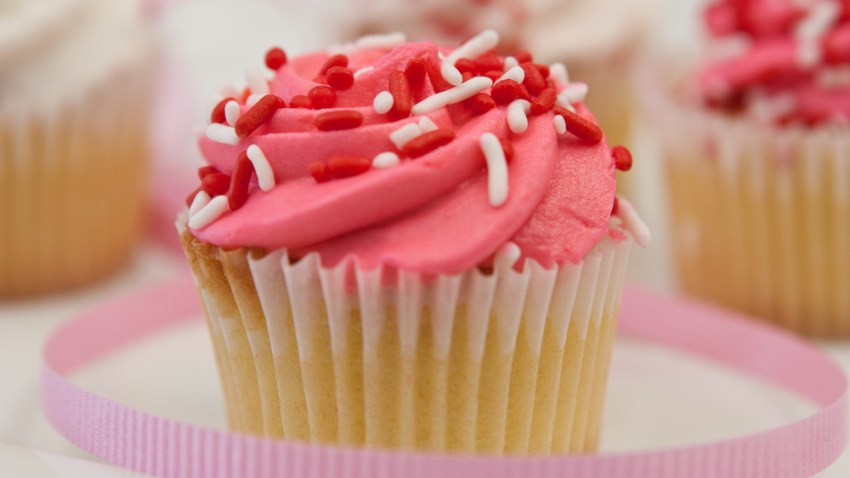 CUPCAKE CORNUCOPIA: Bake sales are so often confined to school and sports team fundraisers, but the truth of the matter is this: Everyone, and we do mean everyone, loves them. Every age, every disposition, because consider the facts: You're presented with a wide array of sugar-sweet treats and all you need to jump in is a couple of bucks. It was that way years ago and it hasn't changed all that much today. And when we see a group of bakeries gather together to put on something resembling a bake sale -- lots of tasties and some good causes in mind -- we always want to throw some love their way. Call it the adult-style bake sale, which is not related to a youth activity but just anyone stopping by and sweeting up. Over 20 cupcakeries around the Inland Empire will gather in Riverside on Sunday, March 17 to do just that: Sell their best, frosting-topped creations and stir up some nice cash for both the California Riverside Ballet and the Foothill Family Shelter.
THE IE CUPCAKE FAIR: Tunes, best cupcake voting, and other dessert-adjacent activities will be going down around the Riverside Municipal Auditorium (the complimentary mini massages are catching our eye -- cupcake -- massage -- a second cupcake sounds like the ideal relaxing day). An early bird admission is going through March 5. Price? Fifteen bucks.
OTHER GOOD STUFF: Riverside, seriously. You have your robots and your cupcakes and your people in Victorian bustles and gowns and one of the state's great photography museums. You do, in short, cater to many a wonderful thing. We raise our icing-lathered cupcake in your direction.
Copyright FREEL - NBC Local Media