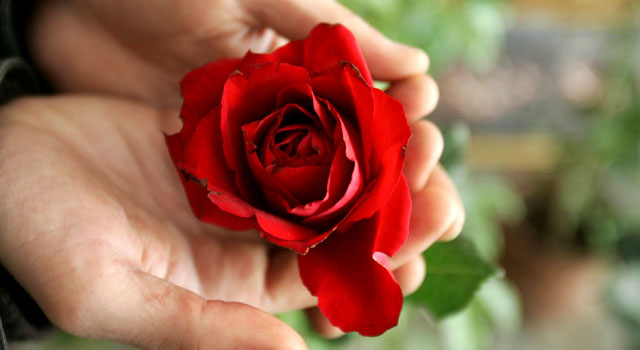 If you don't think your SoCal neighbors are prone to peeking through fences, you only need to visit the corner of 6th and Fairfax to have your mind changed.
That corner is now home to the Famous Traveling Boulder of 2012. Levitated Mass -- the artwork the rock is part of -- is not ready for display yet, but that hasn't stopped curious Angelenos from peering through tears in the fence for a look.
So when Open Days roles around, bet there are plenty of people who want to go behind walls and hedges that are typically closed. Nope, the lookie-loos aren't lining up to see massive boulders but rather gardens of all sorts and flowers and benches and trellises and vegetable patches and all of the variations on the private green space.
LA's own Open Days, which is organized by the Garden Conservancy, is set for Sunday, May 6.
The upshot? Pay $25 dollars in advance and visit six private gardens (or pay five dollars to visit one garden on the day of).
On the schedule: A Brentwood garden behind a mid-century ranch house and a patch backing an English Tudor home in Los Angeles. Several Santa Monica-based gardens are listed on the tour as well.
And everyone looking at the big boulder of Levitated Mass at LACMA? You've still got a few weeks to go before that fence swings open.
Follow NBCLA for the latest LA news, events and entertainment: iPhone/iPad App | Facebook; | Twitter; | Google+; | Instagram; | RSS; | Text Alerts | Email Alerts
Copyright FREEL - NBC Local Media