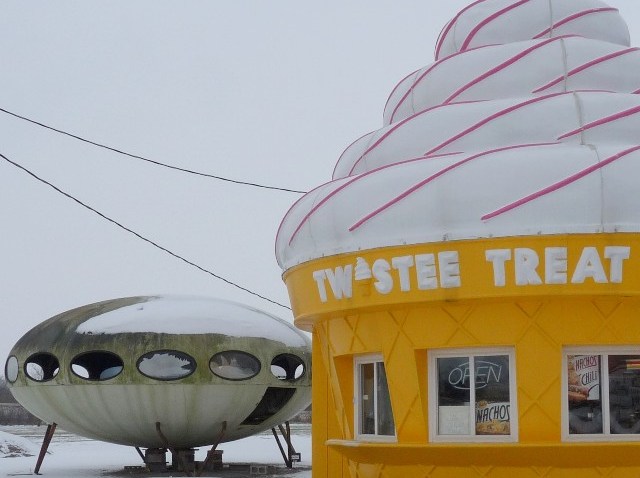 Our city possesses an ease with holding onto its past (regardless of what the naysayers naysay) while building for tomorrow. Look, over here, at a weekend spent among Victorian homes, and people in old-fashioned dress. And, across town, a brand-new state-of-the-art museum addition, modern and bold, and not even a month old.
Simultaneous past/futureness is just part of LA's bag.
Over the next few days, that backwards-forwards thing will be part of the present yet again. Scholars are gathering at the Hammer Museum on Friday, Oct. 22 to discuss futurism and how that has played out in art. Time travel also looks to be on the table, if that excites you, and it still excites a lot of people, which is exciting.
The very next day is the Los Angeles Archives Bazaar at USC. Lots of documents relating to things that happened around these parts before right now, put before history lovers who want to know why and when and how it all adds up to today.
Maybe one day, these two events can do a meet-up? Spacesuits and lace-covered bustles?
Copyright FREEL - NBC Local Media