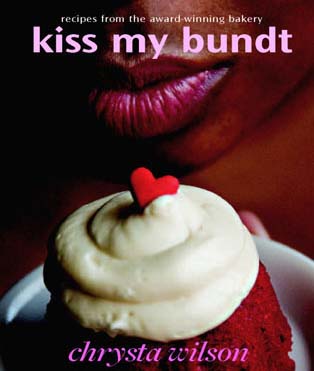 Bundts. They win us over with that whole "dt" combo -- it is just fun to say, is all -- and then they have us forever with their moist-cake ways and particular bundt-y shape.
Kiss My Bundt on Third Street is the bundt-based shining star of Los Angeles. That strawberry bundt they do? It's like the month of May melting on your tongue. Now chef Chrysta Wilson is releasing her first cookbook at the end of November, with a party at the store to boot.
Chef Wilson is full of winning ideas (she's got cranberry bundts coming up, says her blog; there might even be rum involved). So this is a book you want, sugar people. Also, should we add that November 15th is National Bundt Day? We will. Best get over to Third and pick yourself up a sweet snack.
(The thing with the strawberry bundt is it is not all ka-pow with strawberry-ness. It's almost a rose-pink in its flavor. We couldn't depart without musing a bit more on our favorite KMB cake.)