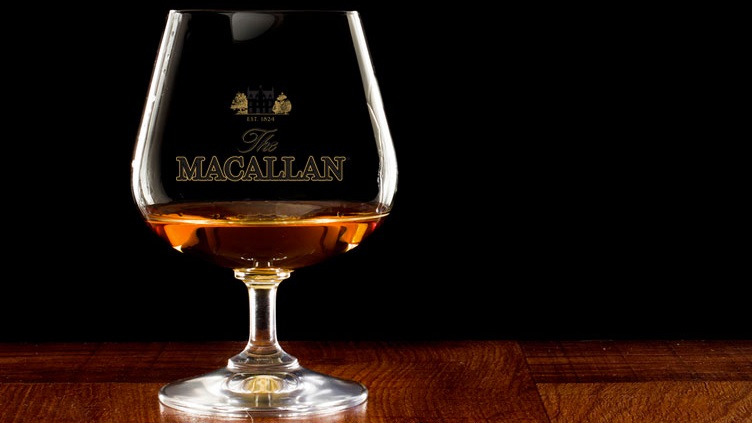 AMBER, SMOKY, FLAVORFUL: If you're a fan of traditional Scottish whisky, where do you go to enjoy it, beyond your own den? There are a few bars and taverns around Southern California that purvey in the stuff, and good stuff at that. Sitting in a booth and savoring a finger of fine whisky is perfectly lovely, too, but if you knew there was a venue that actually was built in Scotland, and then moved to Southern California, and it occasionally held top-flight whisky tastings, with a way you could sleep-over and not drive home, would you be tempted? Of course. And probably your first question would be this: "How in good gravy did they move a venue all the way from Scotland to California? Brick by brick?" It's a bit of a trick answer, because water was the way. We speak of the Queen Mary, the ocean-liner born on the River Clyde back in Scotland in the '30s. It honors its roots with a bevy of happenings every year, including the occasional, oh-so-posh whisky night. And there's one due on Thursday, April 11.
WHISKY AMBASSADOR: If you're familiar with spirits, you know that labels and houses very often come with their own ambassadors. Martin Daraz is one, and he'll be hosting the night. Bubbly and starters get things going, and then five courses are served -- smoked quail and rib eye are on the roster -- and paired with Black Grouse, Highland Park, and The Macallan. Are you thinking the flavors will be peaty, smoky, dark, and delicious? That's about right. Price is $110, and the parking fee is waived.
FOLLOWING THAT... There's a whiskey dinner stay-over package on the Queen Mary. You can nab two tickets to the dinner and a room for $319. Seriously, that's a really good deal, and there aren't many spirit tastings that have the option of spending the night. If only that was so. Whisky fans, we don't deny you your favorite drinking holes, but going a bit posh for a night, in a place with real Scottish ties, can only enhance your beverage-based acumen.
Copyright FREEL - NBC Local Media