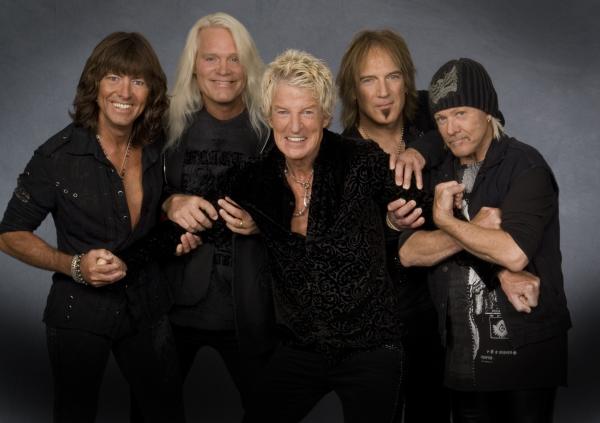 You know those dishes that sit outside houses, the better to receive television shows?
Turns out we have our own personal dish that tells us whenever something to do with REO Speedwagon's "Keep on Loving You" is afoot. Yeah, we like that everybody-sing-along song.
Our KOLY-dedicated dish's latest signal comes from the Greek, which clued us into an eHarmony + REO Speedwagon pairing. The upshot: Make a video with the lovey-dovey you met on eHarmony. Croon along to your fave REO ditty. Submit and maybe possibly win two VIP tickets to an REO show, plus dinner backstage, where the band will act as your waiters.
Yes. We would so send the bread basket back. Just because we could. Kevin Cronin wouldn't be sore, would he? So not.
REO Speedwagon is at the Greek, along with Pat Benatar, on Saturday, July 31. eHarmony is turning 10. And there are contest details to know, which are explained in full by the band members themselves.
You're singing "Keep On" for your contest song, right?
Copyright FREEL - NBC Local Media