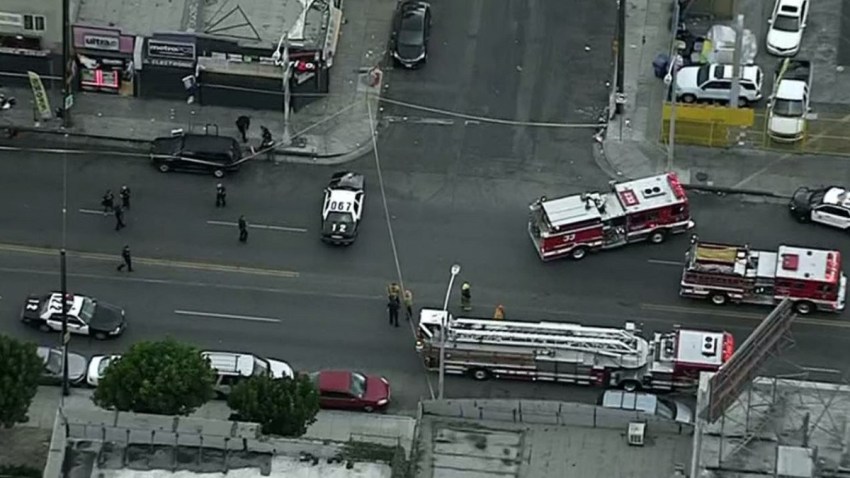 Rangers at Yosemite National Park are standing watch along the Merced River flowing through the scenic valley on alert for weekend flooding as a strong storm system heads to California.
A combination of heavy rain and snow above 9,000 feet in the Sierra Nevada are expected over the weekend to trigger runoff, overflow foothill streams and rivers. Wind gusts could knock down power lines from falling trees.
On the coast, forecasters anticipate the storm surge from the Pacific -- called an atmospheric river -- to dump up to eight inches of rain from Sonoma to Monterey counties, and up to a foot in isolated places in the Santa Cruz mountains. Forecasters warn of mudslides on the Central Coast hard hit this summer by scarring wildfires.
The heavy rains come as California enters a sixth year of drought, starting in October with more rain falling than in three decades, mostly in Northern California. Los Angeles is experiencing the wettest winter in six years, forecasters say.
Yosemite spokeswoman Jamie Richards said that rangers are urging park visitors to stay alert to changing weather conditions. She says, however, that the park remains open this weekend with some areas potentially being closed.
"We're prepared," said Richards, adding that they're accustomed to life in a giant canyon with frequent, rain, snow, ice and rock falls. "We have a lot of things we deal with on a frequent basis."
Rangers are keeping an especially close eye on Pohono Bridge, which crosses the Merced River deep in Yosemite Valley. Richards said that flooding there starts when the water level reaches 10 feet, but on Thursday the watermark hit just four feet.
A large storm in 1997 flooded Yosemite Valley, closing the park for two months and washing out roads, lodging and campgrounds. Rangers don't expect damaging conditions like those 20 years ago, officials said.
Officials in Santa Cruz told residents to stay off the roads this weekend and hunker down by stocking up on groceries and batteries. They've set up sand bag stations for residents.
"We're giving them a shovel and the sand and showing them how to fill them up," said Jason Hoppin, a Santa Cruz County spokesman. "We haven't seen rain like this in a long time."
The Truckee River, which flows from Lake Tahoe and through Reno, is forecast to rise to its highest point in more than a decade, according to the National Weather Service, which has issued a flood warning.
Copyright AP - Associated Press