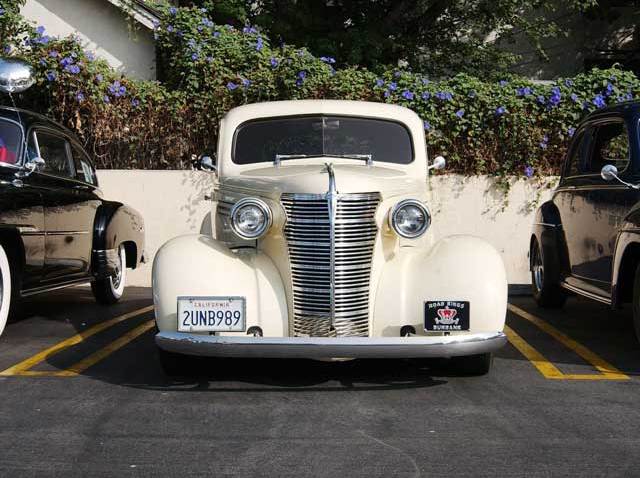 Thirty years ago, they were considered punk kids -- possibly good for nothing -- with a lot of vanity and horsepower.
But now, the guys who used to cruise "The Boulevard" in Van Nuys have money. An LA Times article looks at the economics of cruising:
The cruising scene on Van Nuys Boulevard once was so popular and rowdy that it all but paralyzed the area and was seen as a menace by merchants and local residents. Police shut it down when turf wars and illegal races got out of hand.

In 1981, the LAPD had enough and blocked the street.
Accelerate ahead to 2010 -- restaurants and other Van Nuys Boulevard businesses are throwing open doors to the baby boomers who used to be the scourges of the strip. After 28 years, cruising -- a more organized, less rowdy form -- is back and those businesses couldn't be more pleased.
"It's definitely made an impact," Sean Drummond, a server at a restaurant, told the LA Times. "In late summer, we had people lining up at the door."

The resurgence started with a few Internet message board postings from car enthusiasts. The Van Nuys Cruising Association proudly announces on its website that it is, "Putting the 'Cruise' Back in Cruise Night."
And they do so on the second Wednesday of every month.

In case you're not sure whether the "Cruise" is back, the site offers photographic evidence in its cruise night galleries.

Although the cars and the enthusiasm of their owners remains the same, there are a few major difference between Cruising: 1975 and Cruising: 2010. For example, parking rules and other reminders are posted on the website.
No burn-outs, tire spinning, or unsafe driving will be tolerated while in the lot. NO DRUGS OR ALCOHOL! You will be asked to leave. Please clean up after yourself. Take your trash with you or use the receptacles provided on the lot. We ask that the lot be cleared out by 10:00 pm so we may clean up any mess that has been left behind by those less fortunate who should know better.