The Los Angeles County Sheriff's Department has reversed its earlier report that a cyclist killed in a collision with a patrol car was carrying a gun.
According to a new statement issued Thursday, the cyclist, Alfonso Cerda of Lennox, was in fact not holding a firearm.
Cerda, a 44-year-old father of three, was riding his bike in Inglewood early Monday morning when two deputies from the South Los Angeles Station attempted to contact him, believing him to be armed, according to a Monday press release from the department.
"While the deputies exited their vehicle, the suspect fled on his bicycle," according to a separate statement also released by the sheriff's department Monday. "Seconds later, the suspect brandished a gun towards the deputies.''
No Weapon Found After Fatal Cyclist-Deputy Collision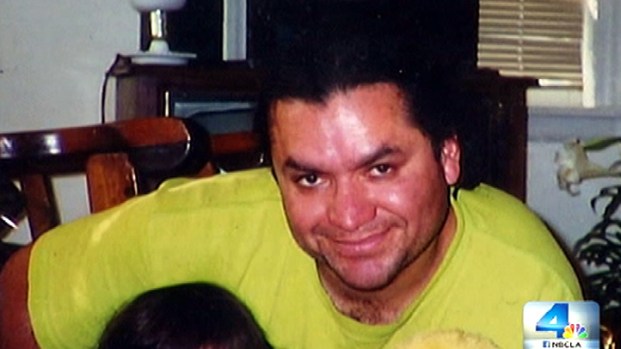 Cerda then took off on his bicycle and the police gave chase before colliding with him, Lt. James Madia of the Inglewood Police Department said shortly after the incident.
The collision took place at about 1:25 a.m. in the 3500 block of West 107th Street (map). Cerda was taken to a hospital where he later died.
A statement released by the sheriff's department Thursday described a different version of events.
Vigil Held for Man Killed in Inglewood Deputy Pursuit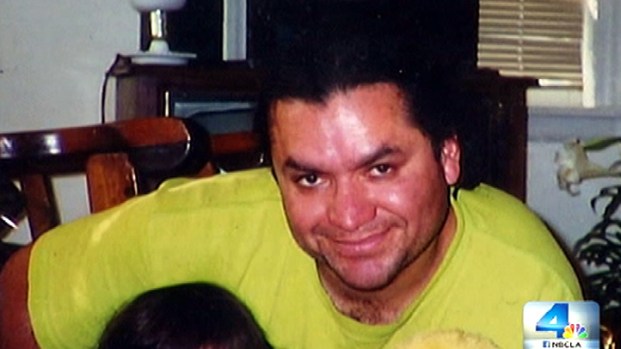 "Initial media reports of the event suggested that Mr. Cerda brandished a weapon at the deputies. These reports were inaccurate," the statement said. "No weapon was recovered or was believed to be in Mr. Cerda's possession at the time of the incident."
Sheriff's department officials met with Cerda's family and others on Thursday prior to the statement's release.
Earl Ofari Hutchinson, a civil rights leader who was present at the meeting, said he had urged the department to clarify publicly what happened.
"We thought it was the right thing to do, since obviously there was no gun, that the sheriff move quickly to dispel any notion of Cerda possessing a gun or being involved in any criminal activity," Hutchinson said.
At a vigil organized by Hutchinson on Tuesday, Cerda's son Alfonso Cerda Jr. had disputed the sheriff department's claims.
"My dad never carried a weapon," Cerda Jr. said. "If he was on his bike he had a flashlight, his wallet, and that's it -- and his happiness."
The vigil brought together hundreds of community members as well as Cerda's immediate and extended family, including his parents, who flew in from Mexico.
Civil rights leaders, including Hutchinson, planned a press conference for 3:30 p.m. Friday, calling for additional investigation into the incident.
The sheriff's department has said the civilian-led Office of Independent Review is overseeing an investigation into the incident.
Sheriff Lee Baca "has directed a comprehensive internal review of the incident, which will include a review of current policies, procedures and training," the department said in its Thursday statement.
The Inglewood Police Department's traffic department is also investigating.
Hutchinson said he feels further examination of the incident is necessary, and he wants to see the sheriff's department revisit its policies on force, and how and when stops of both motorists and cyclists are made.
"We think it's very important to be careful about stops on the streets, especially if there's no suspicion of criminal activity," he said.