Speculation abounds that the notoriously secretive street artist Banksy is getting ready to announce his next show, more than a year after he released his last piece.
Banksy posted a picture of a mural on his website showing the shadow of a man vomiting flowers with the message "Better Out Than In," but didn't reveal its location. (The flowers are growing out of a crack in the sidewalk and up a wall under the word "hope" scrawled in bubble letters.)
Photos: Banksy's Worldwide Works
Local
Local news from across Southern California
Then signs started popping up around Los Angeles declaring, "Banksy Oct. 2013."
NBC4 scoured the streets of LA's art district Wednesday and was not able to find the mural.
The elusive England-based artist -- who has protected his identity and eluded police for years -- appeared in silhouette in the 2010 documentary "Exit Through the Gift Shop," and years before took heat for a 2006 exhibit in LA in which he painted a live elephant red with gold fleurs-de-lis.
Banksy's most recent public piece appears to be his 2011 statement on child abuse in the Catholic Church. It was unveiled at a Liverpool gallery and consisted of a bust with its face sawn off, replaced by blank tiles making it look pixelated, pictured below.
A street artist who wished to remain anonymous told NBC4 Wednesday evening that the rumors are true -- but a city on the edge of its seat for Banksy's artistic return can never be too sure.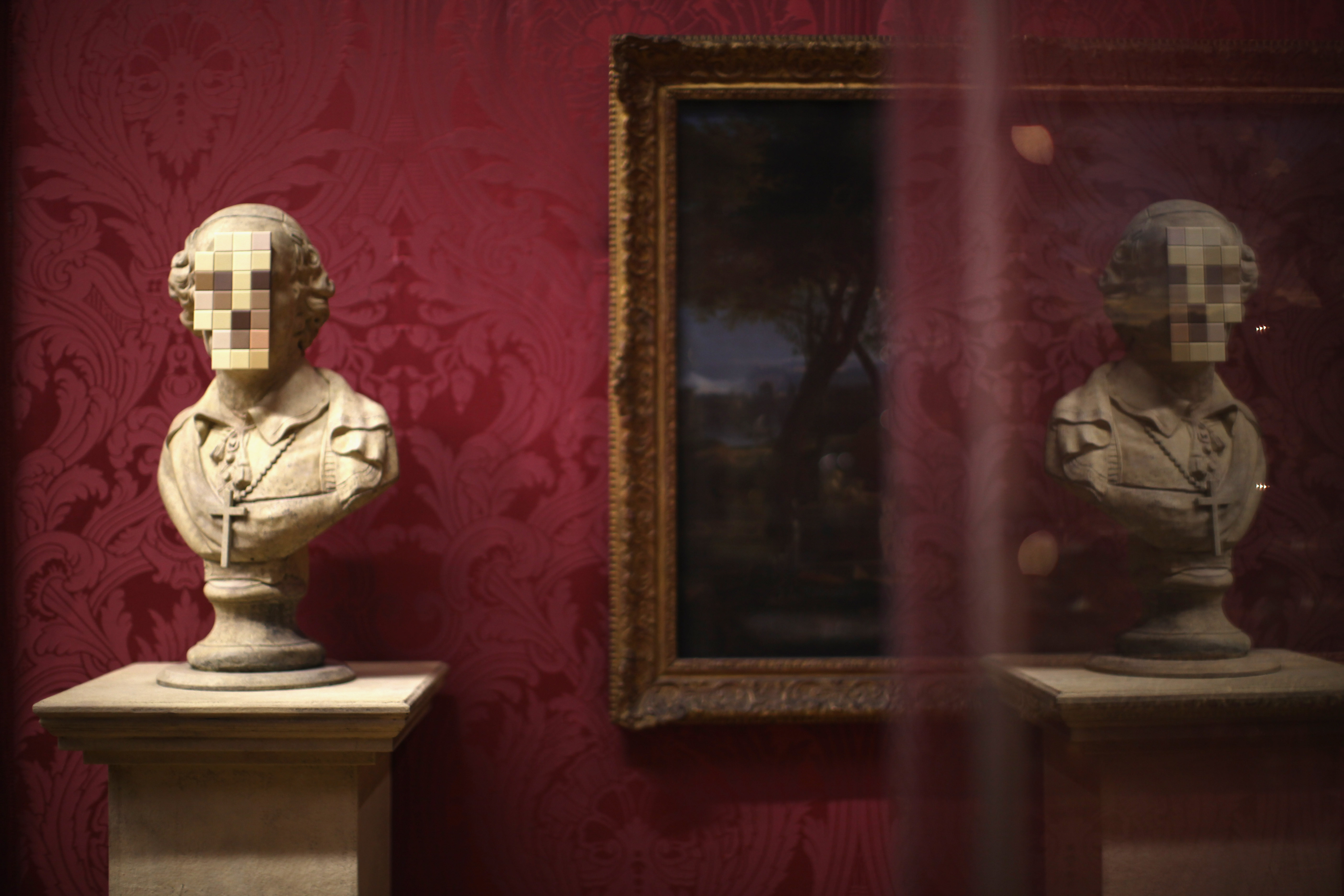 More Southern California Stories: