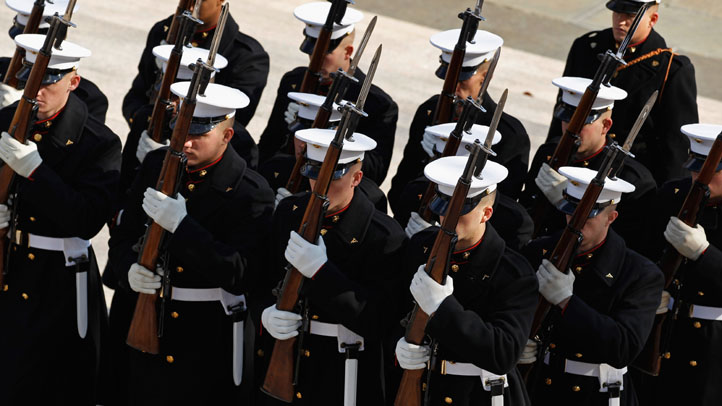 The Goodwill of Southern California doesn't need a national holiday to show its appreciation for those who have served; from Feb. 15-17, it will offer a free voucher for active military personnel and veterans.
Special Section: Back to Work
"You've served us, now let us serve you with $50 towards clothing and accessories to prepare for employment," states the Goodwill of Southern California's website.
Local
Local news from across Southern California
Each of its 69 locations will be participating in "Boots to Suits" and anyone is welcome to partake with a valid military or veteran ID.
California hosts the largest veteran population in the nation at about 2 million, with sizable expected growth this year, Jeanne Bonfilio, public information officer for the California Department of Veteran's Affairs, said.
The increase of veterans this year is anticipated from the returning soldiers who served in the Iraq and Afghanistan wars, she added.
"It's an unfortunate situation there is a very strong need out there with 30,000 troops returning to Southern California each month in the next year. It's important to us that we give back to that community," Sasha Itzikman, vice president of marketing and communication for the Goodwill of Southern California, said.
Without spending money on ads, the Goodwill of Southern California has solely depended on support from social media and media partners to get the word out.
"We've had a really great response," Michelle Toyoshima, marketing and community relations coordinator for the Goodwill of Southern California, said. "We've been getting a lot of phone calls from veterans lately asking questions about the program."
This event is just one part of the on-going service the Goodwill does with veterans in employment opportunities.
Those wishing to take part in the program will also be able to obtain information about the Goodwill's veteran employment program that is completely run by veterans, and a job training program where they can receive resume assistance, Toyoshima said.
"What we hope is that we really challenge employers to target some of their job openings for veterans whether homeless, returning or already have returned previously. We feel strong that veterans make a wonderful choice for employment," Bonfilio, said.
Veterans through their experience obtain strong leadership skills, good work ethics, demonstrated commitment to excellence and they know how to be team players, she added.
For more information on the "Boots to Suits" event, visit the Goodwill of Southern California's website.
Follow NBCLA for the latest LA news, events and entertainment: Twitter: @NBCLA // Facebook: NBCLA