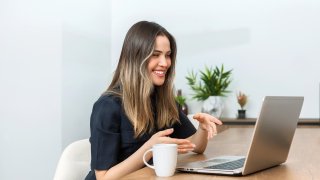 The City of Long Beach Tuesday announced a new training program to provide rapid training for Long Beach workers in logistics and supply chain jobs. The program is a collaboration between the city and the Pacific Gateway Workforce Innovation Network, who will offer the Prologis Warehousing and Distribution Program through online classes.
"We continue to do everything we can to offer supportive programs and resources during the pandemic, and that includes providing job training and career services for workers," said Mayor Robert Garcia in a statement.
"This program will help prepare thousands of people for successfully landing jobs in the logistics industry which we know is in demand more than ever now with the growth of online shopping and delivery services."
The online program offers 30-45 minute self-paced courses that can be taken through a mobile app or on a laptop or desktop computer. The classes are designed for adults of all ages and educational levels.
The curriculum was developed in conjunction with the organizational Jobs for the Future (JFF), and it offers students the fundamentals of e-commerce, supply chain and inventory management, security, and other key skills required for logistics careers.
They also offer additional training available in other areas, such as communication, and professional development skills, such as resume building and interviews.
"At a time when millions of Americans are struggling to find work, the logistics industry can provide a stepping stone to stable employment and long-term career opportunities," said Steven Hussain, director of community workforce programs at Prologis.
"This new initiative is focused on creating an accelerated path to careers in logistics while addressing the demand for hiring for the fastest growing employers in the region."
To learn more about this program and to begin training immediately, click here.