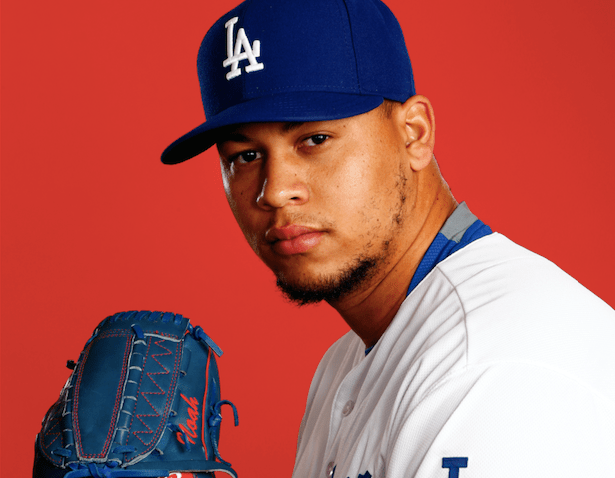 ARKANSAS – The kids have come to play.
Los Angeles Dodgers prospect Frankie Montas made his first rehab appearance on Sunday in a two-inning start with the Tulsa Drillers.
Montas has not pitched since early February after he underwent surgery in spring training to have a rib resection procedure on February 12.
Local
Local news from across Southern California
The 23-year-old prospect was touted as the best pitcher in the Chicago White Sox farm system last year and was acquired by the Dodgers on December 17, 2015 in a three-team trade with the Cincinnati Reds that saw Todd Frazier go to the Windy City.
Montas appeared in extended spring training last week at Camelback Ranch and was clocked on the gun at 100 MPH, an encouraging sign for the Dodgers' front office.
"Our scouts feel his fastball/slider combo is one of the best in the minor leagues," Dodgers president of baseball operations Andrew Friedman said last Dec. "There's no question in my mind he could step into a major league bullpen right now. But we're more of the mind to develop him as a starting pitcher."
Friedman's plan for Montas could change quickly as the Dodgers are in desperate need of bullpen help immediately.
"His use for us I would assume would be out of the pen," Dodgers manager Dave Roberts said on Saturday. "I like hearing that he's hitting 100 MPH. I like 100. 100 is good. When you can throw 100 and have good command, I think you can help any Major League club."
Montas was supposed to appear in a relief role on Saturday night for Tulsa, but did not appear in the game as the Drillers lost 4-0. He started Sunday afternoon and served up a solo home run in the second inning. Montas allowed one run on two hits with two strikeouts and two innings in his first professional action since last season.
Meanwhile, another Dodgers top prospect, Cody Bellinger, continued to impress with his power and a promotion to Triple-A could be in the cards for the left-handed outfielder. Bellinger went 2-for-4 and hit the game-winning two-run home run in the top of the 11th inning to give the Drillers the 6-4 victory over the NW Arkansas Naturals.
The victory improved the Drillers record to 19-23 as they sit 3.5 games behind the Springfield Cardinals for first place in the Texas League's North Division.
Despite their sub-500 record, the Drillers are a team packed with prospects and have the potential to flourish in the Double-A circuit and beyond.
"I think our chemistry as a team is improving," outfielder Alex Verdugo said.