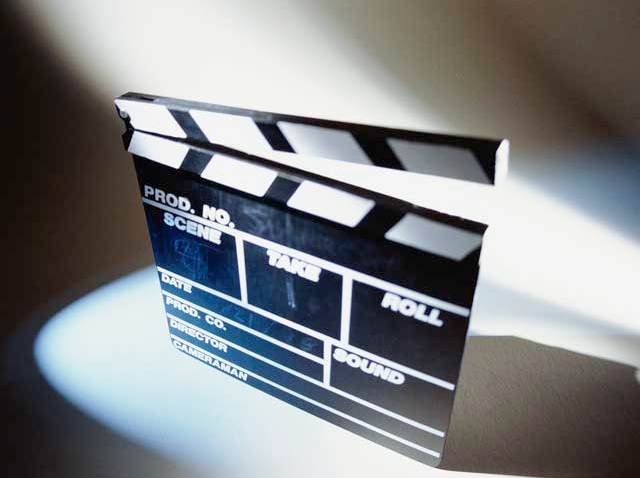 Participants in the 168 Film Festival are given one week and a Bible verse. That's it -- go forth and make your movie.

Some submissions for next month's festival arrived just under the deadline. The LA Times' Nomi Morris watched the race to the finish line at Media City Church. From the Times:
"I made it. Yes!" (Mike) Cahill yelled, raising his clipboard above his head.

Seconds later, Adekunle Ilori, who had fought traffic all the way from Lancaster, became the last of 73 competitors to qualify.

"I prayed all the way here," Ilori said, bending over and out of breath. "I said 'God, please let me make it.' " He then led a prayer circle with the crowd gathered on the sidewalk.

Ilori's work comes from Isaiah 1:19-20: "If you are willing and obedient, you will eat the best from the land; but if you resist and rebel, you will be devoured by the sword. For the mouth of the LORD has spoken."

Cahill produced "In the Company of Sinners." His verse was Joshua 1:6-7: "Be strong and courageous, because you will lead these people to inherit the land I swore to their forefathers to give them. Be strong and very courageous. Be careful to obey all the law my servant Moses gave you; do not turn from it to the right or to the left, that you may be successful wherever you go."

The festival's founder, John David Ware, is a member of Reality LA, a nondenominational Christian church in Hollywood. The event began in 2003 as a way to help filmmakers create films of faith.

"There is no shame in it," Ware told the Times. "You don't have to separate your faith from your profession."

Or, as the promotional video for the 2008 festival put it, the festival is a "Fresh Look at the Good Book."

The verses and projects for this year's festival are on the event website.
Local
Local news from across Southern California
Screenings will be at the Hope Theater in San Fernando on March 26. On March 27, the event moves to the Alex Theater in Glendale.

Awards will be presented in 18 categories. The Best Film creators will receive $12,000 and meetings with Hollywood players.
The video below is a clip reel from the 2009 festival.