The phone rang at a Rancho Cucamonga firehouse in September 2001. It was a call unlike any the station had ever received.
It came just months after the Safe Surrender law took effect, allowing people to surrender their babies at fire stations with no questions asked.
Capt. Jay Davenport answered the call, and arrived to find a mother with a healthy, newborn baby girl -- one of the first ever surrendered under the protection of the law.
"They were struggling with three kids, and they didn't feel like they were going to take care of them," Davenport said of the family who left the baby.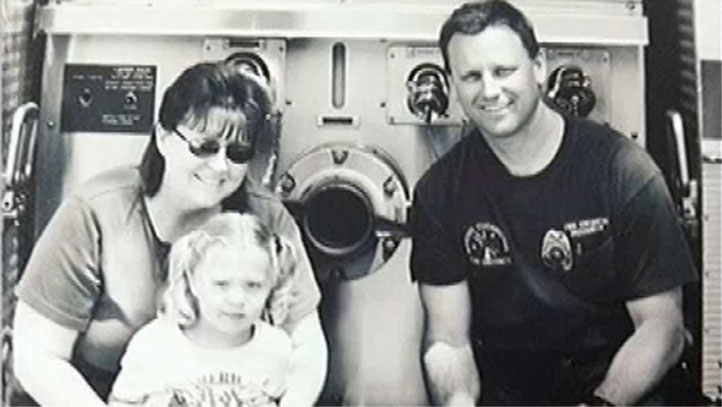 Davenport responded to reports of abandoned babies before, but with much darker results, often finding children left to die.
The baby, now 12-year-old named Mady, was just 4 years old when her adoptive mother decided to track down the firefighter who was there for her daughter.
Local
Get Los Angeles's latest local news on crime, entertainment, weather, schools, COVID, cost of living and more. Here's your go-to source for today's LA news.
Her search came to a satisfying conclusion when the girl and her firefighting rescuer were reunited.
"He's my hero, and he's the person who was there for me when nobody else was," Mady said of Davenport.
Surprised but pleased to have been found, Davenport welcomed the reunion.
"I couldn't believe she tracked us down," he said.
Mady and her adoptive mother are now powerful advocates for the law, which is somewhat controversial as some contend it makes it too easy to give up a child.
"I want to prevent people from throwing away babies," Mady told NBC4. "Let them have a real life instead of just dying ... They can become a really good person."
Mady's mom echoes her daughter's support of the law.
"My daughter is a living example of how this law works," she said.
Since 2001, more than 260 babies have been safely surrendered in Southern California. A new public awareness campaign is slated to roll out Thursday, pushing the message that a better choice for unwanted children exists.
Davenport said of the few things he knew about Mady's birth mother, he believes the woman knew she was making the right choice.
"She wanted to give her a chance for a better life," he said. "And I think the birth mother's wishes have come true."
More Southern California Stories: