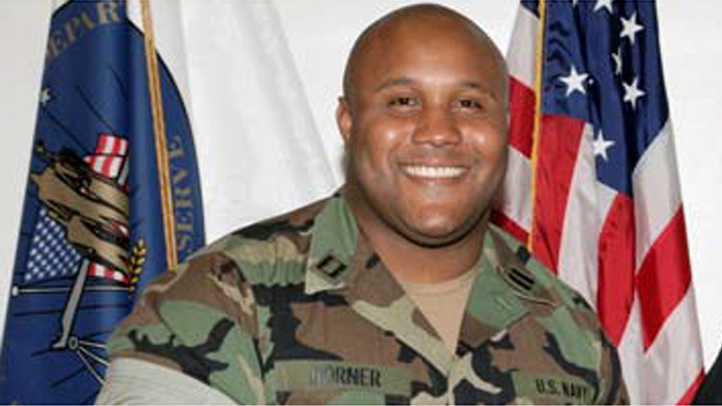 The payout of a portion of the $1 million reward in a fatal shooting rampage by an ex-LAPD officer cleared a hurdle on Friday when an LA city panel approved a $100,000 payment to four claimants.
The Los Angeles City Council's Public Safety Committee recommended on Friday that the City Council sign off on $100,000 it promised to people who helped lead authorities to Christopher Dorner.
Full Coverage: Manifesto For Murder
Local
Local news from across Southern California
Dorner, a former LAPD officer and United States Navy Reserve officer, killed four people, including two police officers, during a rampage from Feb. 3-12 before he shot himself as police surrounded the Big Bear cabin he was hiding in.
During the manhunt, reward money totaling $1 million was put up by several city and county agencies and private donors. But some donors, including the city of Riverside, rescinded their original reward offers, saying Dorner was not actually "captured."
"It's critically important we pay this money out," said Mitch Englander, a City Councilman who chairs the Public Safety Committee. "There's been other people that ... withdrew because they said Dorner committed suicide, and therefore he wasn't technically apprehended or convicted. I couldn't disagree more. In terms of apprehension, he's done."
Riverside County officials have recommended that 80 percent of the reward offered by the county will go to a couple he tied up in their mountain cabin.
The Board of Supervisors said Thursday that Jim and Karen Reynolds should get $80,000 of the $100,000 offered.
The board also recommended that $15,000 be given to Daniel McGowan, the ski resort worker who discovered Dorner's burning pickup on a forest road.
Officials say Lee McDaniel, the Corona man who saw Dorner at a gas station and alerted Los Angeles police officers, should receive $5,000.
The board is expected to decide Tuesday whether to accept the recommendations for awarding the money.
NBC4 Wire Services contributed to this story.
More Local Stories: