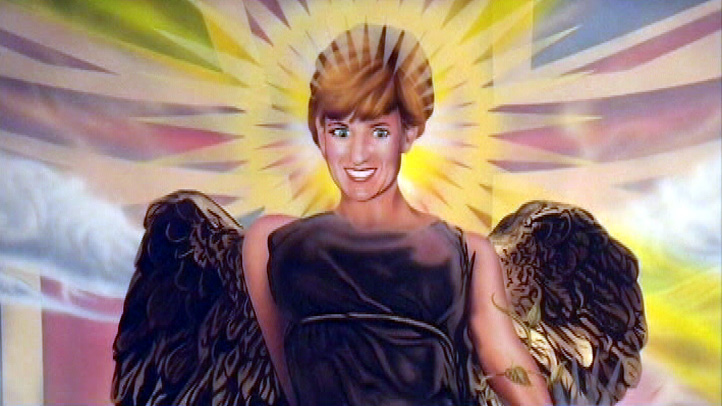 Artist Steven Vaughan unveiled his tribute Wednesday to Prince William and his wife, Catherine.
It's called, "Ordinary People, William and Kate." The painting features an angelic Lady Diana hovering over the smiling royal couple.
Vaughan said he was trying to create a painting that shows what Prince William "feels about his mother."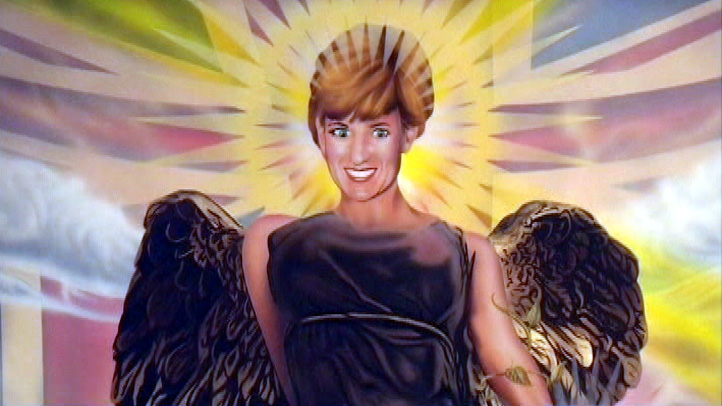 "This painting was inspired by my belief that William, although his mother is gone, still feels her precense with him every day," said Vaughan Wednesday at the David W. Streets Gallery in Beverly Hills. "I know that he feels like she's watching over him all the time."

The figure of Lady Diana was painted over gold leaf, which gives it a shimmer effect. The halo was made from metallic paint.

"I also wanted to make sure that William and Kate looked as natural as you or me," said Vaughan. "That Kate looked as happy as a bride from Liverpool or Iowa. They're very real people."
Local
Local news from across Southern California
William and Catherine are scheduled to arrive Friday in Los Angeles. The weekend visit includes a charity polo match in Santa Barbara.
Vaughan said a percentge of the proceeds from the sale of the painting and prints will benefit Generation Rescue, an autism organization, and Masterpiece Dance Theatre. A third charity of the couple's choosing also will receive proceeds.
Itinerary: The Royal Visit