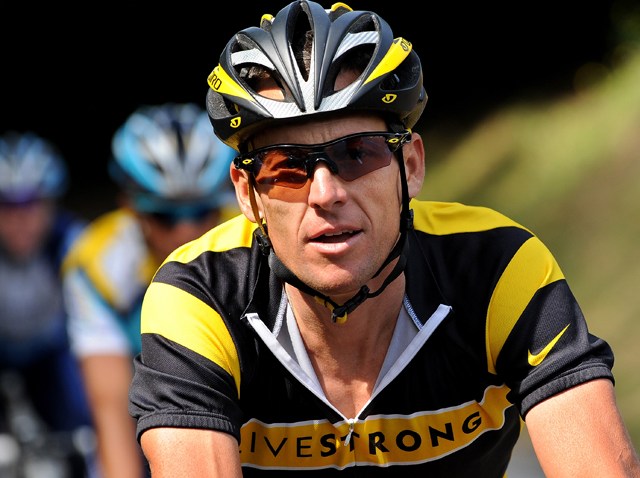 The tweeting started early Thursday.
At about 8 a.m., Gov. Arnold Schwarzenegger tweeted, "Great news for American cycling fans and CA. The 2010 Amgen Tour of California will be better than ever. @lancearmstrong will you join us?"

The answer is, "Absolutely!"

Seven-time Tour de France champ Lance Armstrong, Levi Leipheimer, Dave Zabriskie and George Hincapie will be among the cyclists in the 2010 tour. The ride will go through downtown LA and end with a mountain climb to Big Bear Lake.
The Twitter announcement Wednesday set off a series of exchanges involving the cyclists and Schwarzenegger.
Local
Local news from across Southern California
"Absolutely! @schwarzenegger, I've decided to ride the #Amgen Tour of California in 2010. Can't wait. What about you @levileipheimer??" Armstrong tweeted.

"I'll definitely be racing the 2010 Amgen Tour of California. Defending my title. @ghincapie?" said Leipheimer.

"I will be riding the 2010 Amgen Tour of California as national road champ, wearing the stars and stripes…. How about you @dzabriskie?" Hincapie tweeted.
"2010 Amgen Tour of California - I will be there as national time trial champ," Zabriske answered.

The stages will be May 16-23.

"We had the unique opportunity to move our race to a part of the year when we are almost guaranteed great weather in California," said Andrew Messick, president of AEG Sports. "This timing will help us to better showcase the beautiful features the state of California has to offer, while allowing us to travel to parts of the state that just weren't feasible in previous years."

It's the first time the race will travel through Los Angeles. Stage 7 is an individual time trial that will begin and end at LA Live.
The start and finish locations for 2010: Nevada City (new city), Sacramento, Davis, Santa Rosa, San Francisco, Santa Cruz, San Jose, Modesto, Visalia, Bakersfield (new), Pasadena, Big Bear Lake (new), Los Angeles (new) and Thousand Oaks/Westlake Village (new)/Agoura Hills (new).
During the summer, Armstrong used Twitter to invite biking buddies to Griffith Park. Hundreds of cyclists showed up for the ride. He has 2.1 million Twitter followers.
As for Schwarzenegger, he has 1.3 million followers, but zero Tour de France victories. He does have experience on a bike.