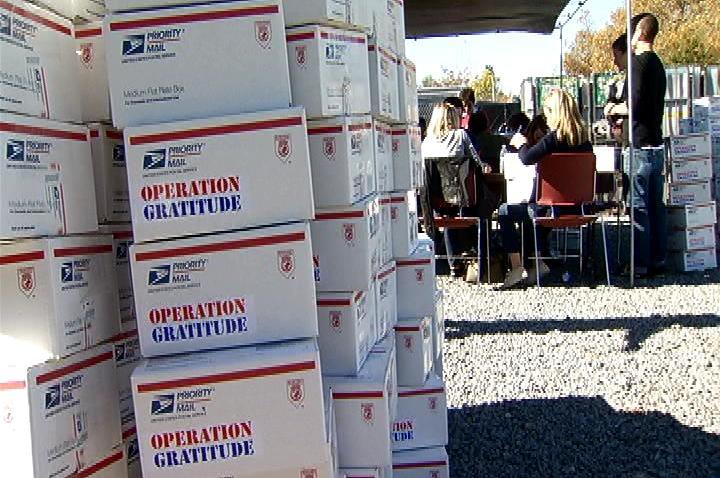 These are the days Operation Gratitude gears up for. It's a time when months of fundraising, donations, contributions and letter writing all come together.
Boxes of love and heartfelt appreciation are filled, addressed, sealed and stacked, ready to go -- off to someone a world away busy protecting us.
This nationwide operation is the idea of Carolyn Blashek who's son enlisted after 9/11.
Local
Local news from across Southern California
"It's not that it's things they need, the military gives them what they need. We're giving them the reminders of home. We're giving them hugs from home, according to Blashek.
There are the little things typical of a care package, books and toiletries, home-made scarves, Girl Scout cookies, and even leftovers donated by generous trick or treaters.
And the hundreds of thousands of tons of candy, isn't sent over there to add a few pounds to the soldiers. They say it can actually save their lives. When they go into an area where they know there are snipers on top of buildings, they take out the candy, and they throw it into the streets. They say the kids come running out, and the snipers stand down.
But what becomes the most poignant part of each delivery, are the letters, read and shared by the recipients, who feel so out of touch, so far away, maybe sometimes forgotten by us.
Each package contains donated product valued at $125 and costs the organization $15 to assemble and ship.
Follow NBCLA for the latest LA news, events and entertainment: Twitter: @NBCLA // Facebook: NBCLA