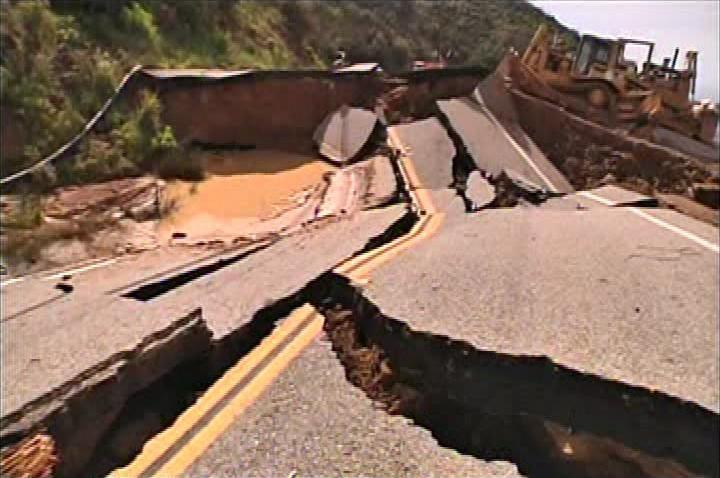 Juan and David Hernandez know the steep and rugged hills above Malibu better than most people. They're in the landscaping business and several of their clients look out at one of the world's most picturesque views.
"I've been coming up here with my brother since I was like 10 years old," says David Hernandez.
The brothers say they've seen some pretty shocking things along these narrow, winding roads, like boulders rolling into cars and wild deer knocking a guy off his motorcycle, and almost killing him.
Local
Local news from across Southern California
And then there are those amazing Malibu cliffs, breathtaking to see, but a nightmare for anyone who neglects their driving for even a second.
"We've seen them pulling the cars out," says Juan Hernandez. "Sometimes they don't even pull them out because it's too deep."
But then Friday, they witnessed something they'd never seen before. It was late afternoon after a long day of work, and the rain was still coming down. It was windy and dark and they were driving near Rambla Pacifico Road. Their windows were still up, but what they heard shocked them. David Hernandez has a hard time even describing it.
"It was kind of like breaking apart, a rumbling sound," says David Hernandez. "Sparks were coming out and the water was shooting up It was like being in an action movie."
It was no movie. A gigantic chunk of the road, and tons of debris, just tumbled down the canyon. The sparks that the brothers saw likely came from power lines that were yanked off of transformers in the hills above.
Within a few seconds, a cliff had slid 20 to 30 feet down into the canyon. Only buckled pavement and concrete was left behind. It was foggy, and the brothers felt a moment of panic, wondering if someone had been driving there at the time of the collapse.
They rushed to an L.A. County Fire Department camp to report what they'd seen, and then they went back and jumped out of their truck to check for victims or cars. It took awhile in the dark and fog, but fortunately, they found nothing. They were apparently the only witnesses, and the massive collapse had spared all people and buildings in the sparsely populated area.
The section of road, between Las Flores and Azurelee, is not a crucial transportation link and it may remain closed for a long time.
The brothers say it's been many years since their father taught them to drive on the treacherous roads above Malibu. They've seen things they'll never forget. But David says this is one for the ages.
"I've never seen anything like this. This is something new for me."