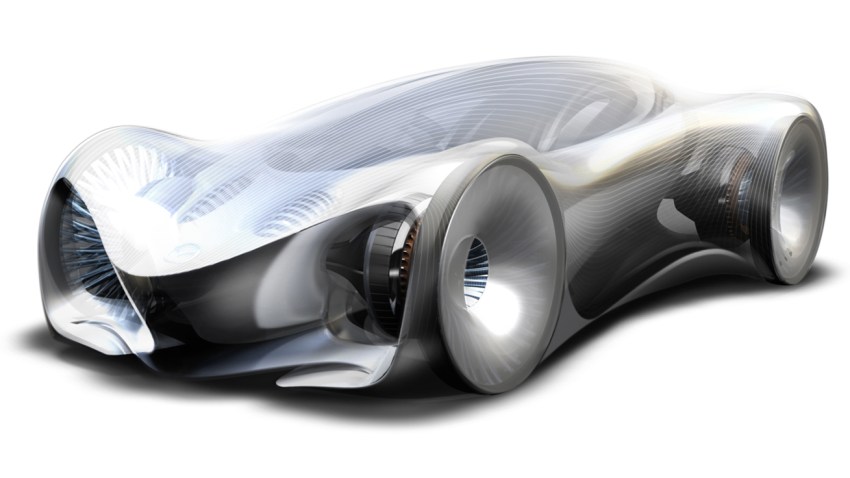 A few design studios took a crack at what they think car culture will be like for young drivers in the year 2030. If you're thinking "American Graffiti," try again.
If you're not familiar with "American Graffiti," click here.
The result is the Youthmobile 2030 -- a vehicle designed for a generation of drivers that grew up with cell phones, Facebook and Twitter, "Guitar Hero," downloadable skins and webcams. Studios for Audi, GM, Honda, Mazda, Nissan and Toyota placed their ideas before judges this week at the LA Auto Show.
Local
Local news from across Southern California
A winner will be announced Thursday.
"Automotive designers have always been fascinated with the next generation of drivers and this year's Design Challenge has provided them with the opportunity to use their creative talents to revisit the concept of 'the car' with new eyes, using the hottest technologies to both explore and fulfill the needs of young people," said Chuck Pelly, director of Design Los Angeles and partner in The Design Academy, Inc.
Volkswagen/Audi of America Design Center California gives us the Audi eOra and eSpira. It adapts to the driver's movements and intentions using vehicle control logic -- it knows what you want it to do. The Design Challenge news release states:
"The eSpira takes even the smallest body movements and gestures of the driver into consideration and synchronizes them with the vehicle to result in unmatched agility and responsiveness."
General Motors Advanced Design created the Car Hero. Drivers can test their skills against the car's autonomous system -- like the video games "Guitar Hero" and "Band Hero."
Honda Research and Development, North America turned to the human genome for inspiration. According to Honda:
"The Helix incorporates human DNA with adaptive polymers that allow changes in the car's shape, color and materials. Tri-axis movement allows adaptation and reaction to specific environments and traffic patterns."
Click on the Helix link above to see what all that looks like.
Mazda R & D of North America went after personal branding with the Souga. Create your own vehicle on the VMazda website. You'll get a mentor who can help create what you -- and only you -- want.
Nissan Design America created an eco-neutral commuter called the V2G.
Toyota's Calty Design Research came up with the LINK. It's a customizable mass transit vehicle that allows owners to download "LINK SKINZ" to change the vehicles exterior. Even cooler -- electro-conductive material on the wheels converts friction into energy that recharges the vehicle's batteries.