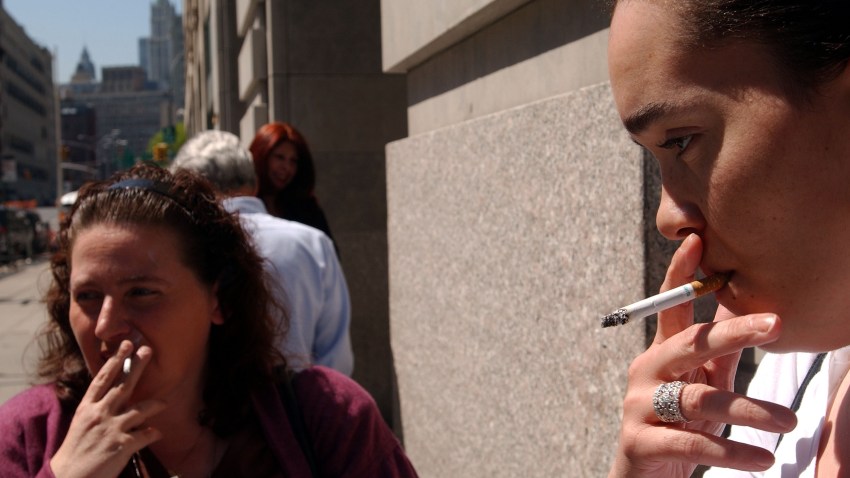 Nov. 2, Update: UCLA has issued an apology and an updated report on secondhand smoke after a methodology error skewed researchers' findings. Read the updated story here.
---
About 2.5 million California children under the age of 12 are either exposed or at risk of exposure to secondhand smoke, according to a new report from the UCLA Center for Health Policy Research.
Local
Local news from across Southern California
"There's good news and bad news. The good news is California has low smoking rates," said Dr. David Grant, co-author of the study. "The bad news is there are still plenty of kids getting exposed to secondhand smoke in California."
California has the second lowest adult smoking rate in the country, behind Utah, said Grant.
The brief from the UCLA Center for Health Policy Research found that LA has a relatively high percentage of homes where smoking is allowed inside the house, about 4.1 percent. That is despite having one of the state's lowest percentages of households where at least one member smokes -- 10.8 percent.
About 561,000 kids live in homes where smoking takes place indoors. Another 1.9 million kids have at least one family member that smokes outside.
African-American children are three times more likely to be exposed to secondhand smoke than other racial or ethnic groups, said Grant.
Although the percentage of children exposed to secondhand smoke remains similar in different regions across the state, a focused campaign in Los Angeles could make the biggest difference due to the sheer number of children, said Grant.
The report's authors suggested targeted public health messages, to help protect against secondhand smoke. So far, policy changes have had the biggest impact, said Grant.
Copyright CNS - City News Service