The death of a Canadian tourist whose body was found in a rooftop water tank at a downtown Los Angeles hotel was ruled accidental due to drowning, according to the Los Angeles County coroner.

The report released Thursday in the death of Elisa Lam also lists "bipolar disorder" under other significant conditions. The 21-year-old's body was discovered when a maintenance worker was inspecting the tanks Feb. 19 atop the Cecil Hotel (map).

Lam, of Vancouver, was visiting Los Angeles and staying at the hotel on Main Street in late January when she was reported missing. Her parents called police after they had not heard from her for a few days.

Surveillance video from the hotel's elevator captured images of Lam on Feb. 1. The video shows Lam pressing several elevator buttons before stepping in and out of the elevator.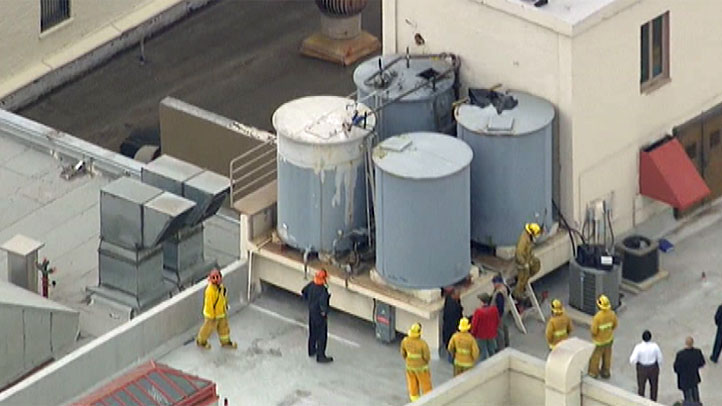 Her body was discovered in one of four 4-foot-by-8-foot tanks on the roof Feb. 19 when a worker inspected the tank after reports of water pressure problems at the 15-story hotel.

The tank was about three-quarters full when the body was discovered. The tank has a metal latch that can be opened, but authorities said access to the roof is secured with an alarm and lock.

The single-room-occupancy hotel has an unusual history. "Night Stalker" Richard Ramirez, who was found guilty of 14 slayings in the 1980s, lived on the 14th floor for several months in 1985. And international serial killer Jack Unterweger is suspected of murdering three prostitutes during the time he lived there in 1991. He killed himself in jail in 1994.

In 1962, a female occupant jumped out of one the hotel's windows, killing herself and a pedestrian on whom she landed.
More Southern California Stories: