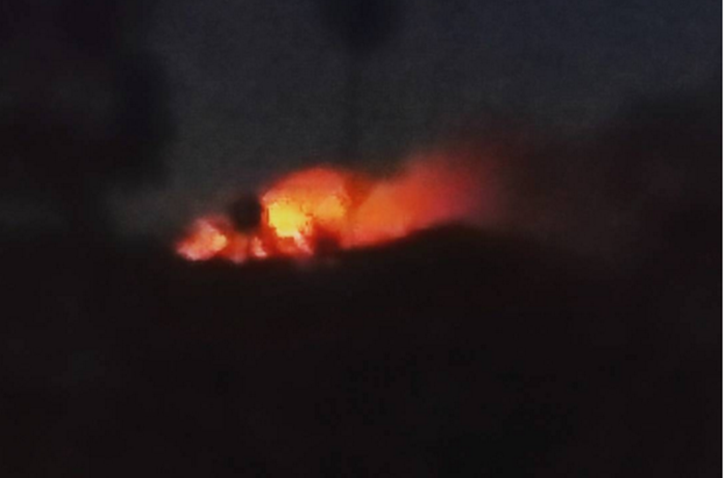 An evacuation warning was lifted Friday morning as firefighters worked to contain a fire burning in the Montecito area above Santa Barbara, officials said.
The wind-driven fire was reported approximately 1/2 mile off of Camino Cielo in the Los Padres National Forest, west of Montecito Peak about 5:16 a.m. Thursday, according to the Montecito Fire Protection District.
By 9 a.m. Thursday, fire officials reported the Gibraltar Fire had spread to about 70 acres, but it was later estimated to have burned about 50 acres.
Local
Local news from across Southern California
The fire was at 50 percent containment as of 8:14 a.m., according to Santa Barbara County officials.
Crews from multiple Santa Barbara County fire agencies, including six air tankers and five helicopters were called to assist in the fire fight, but were later downsized, Montecito fire officials said.
Strong, gusty winds and dry conditions increased the danger for wildfires across the Southland.
At one point during the fight, crews faced winds of up to 25 mph.
According to the National Weather Service, the "first significant Santa Ana wind event'' of the season will hit Southern California Thursday night.
Fire officials issued an evacuation warning for areas north of Highway 192, east of Cold Springs Road, east of Coyote Road, west of Buena Vista Road and south of East Camino Cielo. The evacuation warnings were lifted at 8 a.m. Friday.
Road closures remained in effect for East Camino Cielo at Painted Cave Road to Gibraltar Road and West Mountain Driver at Gibraltar Road
There was no immediate threat to homes, according to the Santa Barbara County Fire Department.