First lady Melania Trump can't adequately cash in on her multimillion-dollar brand following false reports that she once worked as a high-paid escort, she says in a freshly filed lawsuit against an online tabloid.
The defamation suit, filed Monday in New York Supreme Court, seeks "redress for the commercial harm done" by the Mail Online against Trump, whose brand of skin care products, jewelry and other fashion accessories has "lost significant value" — pegged in the "multiple millions of dollars."
'Late Night': Questions About FLOTUS on Vanity Fair
Trump "had the unique, once-in-a-lifetime opportunity, as an extremely famous and well-known person, as well as a former professional model, brand spokesperson, and successful businesswoman, to launch a broad-based commercial brand in multiple product categories," the suit says.
It adds that those ventures could have garnered "multimillion-dollar business relationships for a multi-year term" because she is "one of the most photographed women in the world," NBC News reported.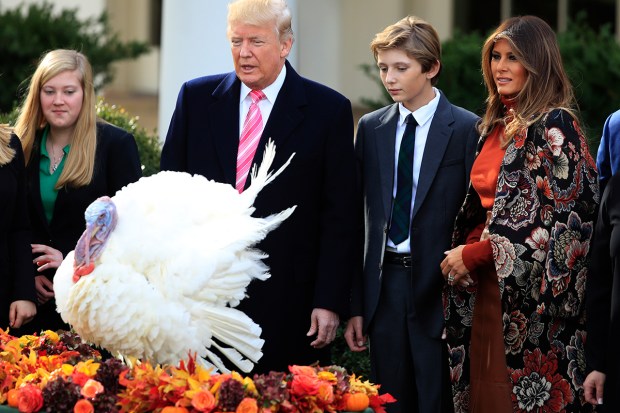 Melania Trump Style Guide: Turkey Pardoning
Get More at NBC News